THIS MONTH'S WALK: THE OLD LINE TO THRELKELD
Wednesday, 17 February, 2021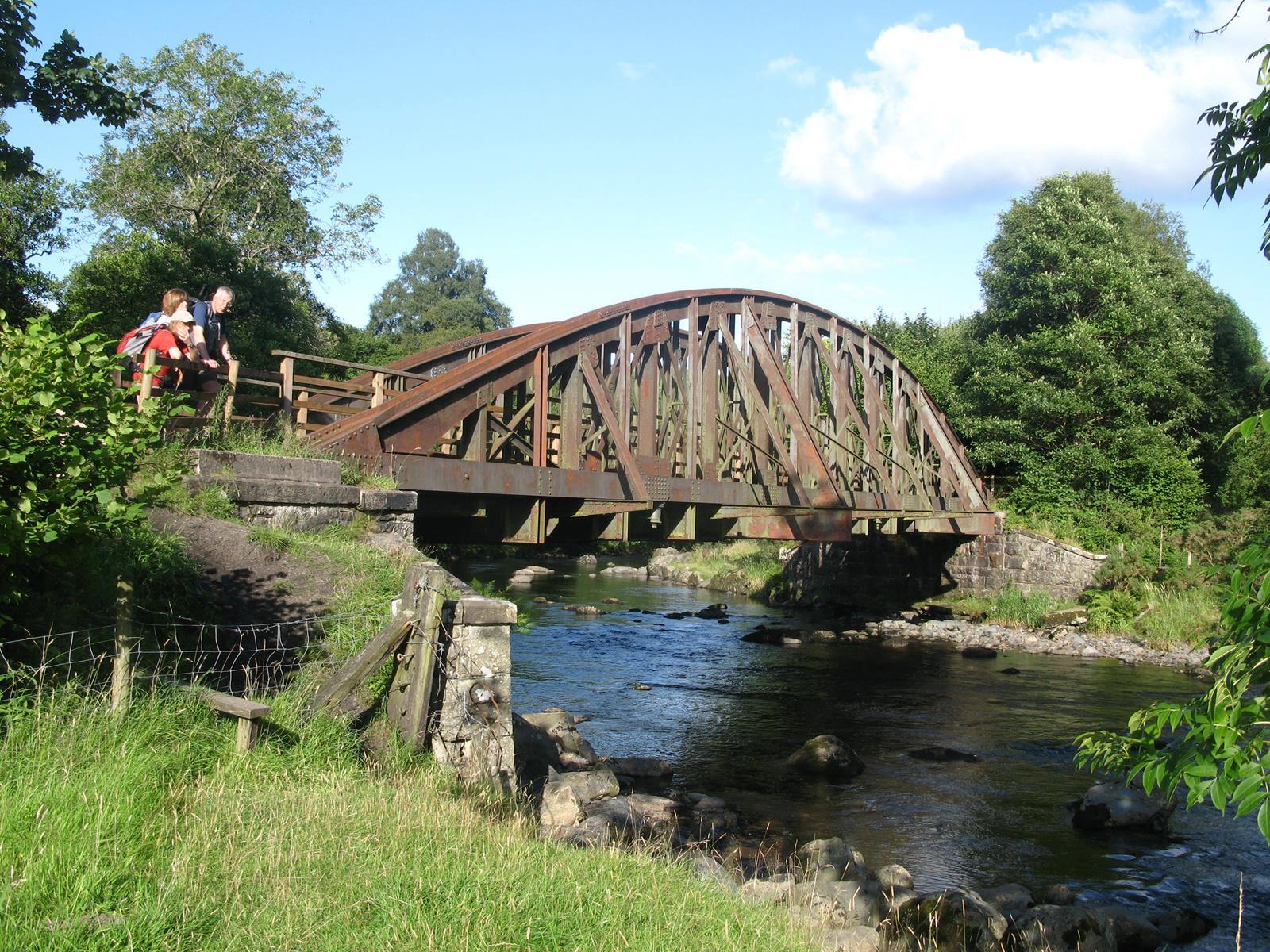 Get active outdoors with Britain on Foot
Britain on Foot is an initiative with one clear objective; to encourage more people in Great Britain to get active outdoors. It's all about getting fitter, healthier and happier! This could mean walking to work, hillwalking, geocaching with the family, trail running or even mountaineering. Take a quick look at the Britain on Foot website britainonfoot.co.uk where you can upload your own activity and share your experiences with thousands of other like-minded individuals. It's a socially interactive, community-led site that's continually updated. So take your first step and sign up today!
This month's walk: The Old Line to Threlkeld
A circular riverside walk starting in Keswick, about 13km (roughly 8 miles) long.
Dr Beeching may have been something of an enemy of car-free walking, but his closure of many branch lines in the 1950s has at least left some disused railway lines, which now make for fine walks. This one, between Keswick and Threlkeld, is featured in Stuart Maconie's book on Middle England. The man knows his stuff - it's a great low-level walk, passing along the River Greta to Threlkeld with a choice of fine pubs. The return skirts beneath the peaks of Blencathra and Lonscale Fell, with Skiddaw behind.
We're including OS references to allow you to programme waypoints into your GPS. If you've never used a GPS unit and would like to try one of our latest Garmin models for the day, just pop into the store and have a word with one of our tech experts.
Loop or linear? Loop
Maps: OS Explorer OL4 and OL5 
Total distance: 13km (8 miles)
Total height gain: 158m (520ft)
Start: Keswick, OS Grid: NY272237
Bus: If required, the X4 X5 service runs between Penrith and Workington along the route
Unsuitable for: Buggies, wheelchairs
Keswick, OS Grid: NY272237
From Keswick bus station head through the town centre and cross the river via the road bridge. Follow the road to the start of the disused railway on Penrith Road.


Brigham, OS Grid: NY275236
The railway crosses the river again and heads past Brigham. From here it weaves back and forth across the river, making for a hugely enjoyable and watery stroll.


Near Brundholme, OS Grid: NY297248 About 2 km (1.25 miles) from 2
At a clearing in the woods, there is a great view up into the valley between the Skiddaw and Blencathra massifs.
Townfield Bridge, OS Grid: NY319246 About 2 km (1.25 miles) from 3
The path runs on to the edge of Threlkeld Common. Here, take the B5322 towards Threlkeld. After 200m take the footpath on the left-hand side, as this leads you underneath the busy A66.


Threlkeld, OS Grid: NY320253 About 1 km (0.62 miles) from 4
Finish in Threlkeld, a fine Lakeland village with two good walkers' pubs - the Horse and Farrier Inn and The Salutation Inn. Our preference? A pint in both. Buses run regularly from the village back to Keswick or on to Penrith if you only want a short walk.
Blencathra Field Centre OS Grid: NY302256 About 2 km (1.25 miles) from 5
If you are keen for more, follow the road through Threlkeld to the Blencathra Field Centre.
Derwentfolds OS Grid: NY295251 About 1 km (0.62 miles) from 6
A footpath takes you past Derwentfolds and continues beneath Lonscale Fell.


Latrigg OS Grid: NY280253 About 1 km (0.62 miles) from 7
At the car park, take the path around Latrigg - climb it first if you like - and continue back to Keswick.


Keswick again OS Grid: NY269239 About 2 km (1.25 miles) from 8
Back into town for the bus home.
Image credit: Roger Hiley, www.loweswatercam.co.uk