This Month's Walk: Clough Head and Stybarrow Dodd
Wednesday, 17 February, 2021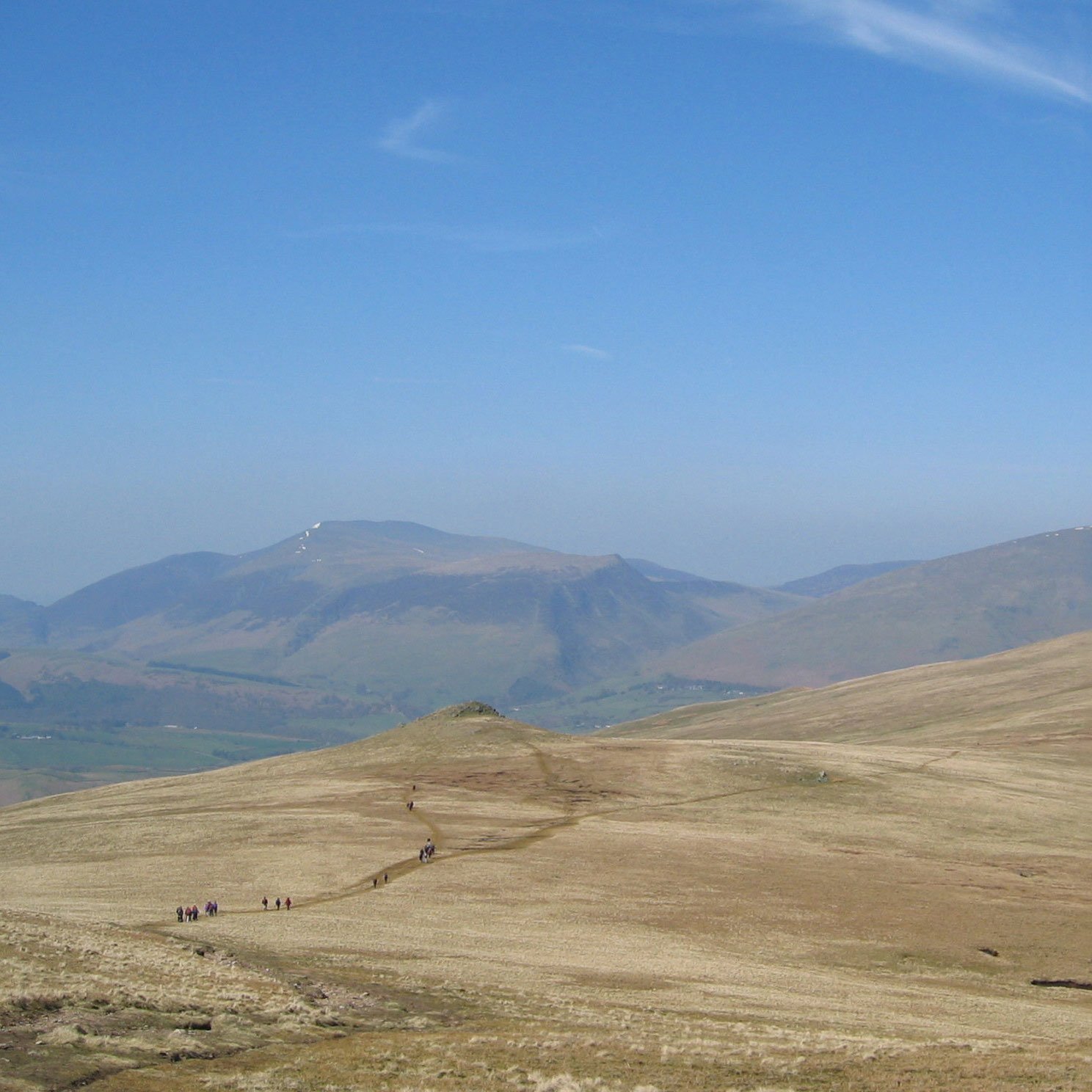 We've linked up with carfreewalks.org, the website for people who love walking but want to reduce their impact on the environment, to bring you this great walk.

Get Outside with Britain on Foot

Britain on Foot is an initiative with one clear objective; to encourage people to get active outdoors. It's all about getting fitter, healthier and happier! This could mean walking to work, hillwalking, geocaching with the family, trail running or even mountaineering. Britain on Foot is now working closely with Ordnance Survey and is getting behind #GetOutside, the new high-profile campaign to inspire even more people to get active outdoors.

This Month's Walk: Clough Head and Stybarrow Dodd

A moderate walk near Keswick, with an estimated walking time of 6-7 hours. Starting from Threlkeld, this walk covers the peaks that lie just north of Helvellyn: Clough Head, Watson's Dodd and Stybarrow Dodd. The return follows the valley of St John's In The Vale back to Threlkeld. A great walk in a quieter part of the Lakes.
Loop or linear? Loop
Map: OS Explorer OL5 - The English Lakes: NE Area
Total distance: 20.34km (12.64 miles)
Total height gain: 786m (2578ft)
Start: Threlkeld village
Unsuitable for: buggies, wheelchairs 
Public transport: Keswick to Penrith bus services pass regularly through the village 
1. Threlkeld OS Grid NY317251
Start in the village centre, by the bus stop.

2. Threlkeld Bridge OS Grid NY314246 0.53 km (0.33 miles) from 1
Head southwest out of the village, crossing the main Keswick-Penrith road, to reach Threlkeld Bridge.

3. Wanthwaite OS Grid NY312231 1.55 km (0.96 miles) from 2
A footpath leads south towards Wanthwaite.

4. Quarries OS Grid NY319231 0.68 km (0.42 miles) from 3
Follow the road through Wanthwaite and take the track past the quarries to Threlkeld Knotts.

5. The Old Coach Road OS Grid NY341233 2.28 km (1.42 miles) from 4
The Old Coach Road circuits around the northern edge of Clough Head until you reach a stile, just before an old rusty shelter. The path up to Clough Head starts here.

6. Clough Head OS Grid NY334225 1.16 km (0.72 miles) from 5
The summit is one of the best places to admire Blencathra.

7. Calfhow Pike OS Grid NY330211 1.44 km (0.89 miles) from 6
Follow the ridge line south to Calfhow Pike.

8. Watson's Dodd OS Grid NY336195 1.69 km (1.05 miles) from 7
Continue to Watson's Dodd - beautiful views along St John's in the Vale.
9. Stybarrow Dodd OS Grid NY343189 0.88 km (0.55 miles) from 8
The highest point of the route at 843m. 
10. Sticks Pass OS Grid NY341181 0.74 km (0.46 miles) from 9 
At Sticks Pass, head down to the valley via the bridleway. 
11. Legburthwaite OS Grid NY318189 2.42 km (1.5 miles) from 10
Drop into Legburthwaite. Follow the minor road north (not the main Ambleside-Keswick road, which can be busy). For a shorter walk, you can pick up the 555 bus to Keswick from here, then connect to Threlkeld.

12. Sawmill OS Grid NY316194 0.59 km (0.37 miles) from 11
At Sawmill, take the road to the left. This leads to the Keswick-Ambleside road; follow this for a few metres before you reach the footpath that follows the river.

13. Low Bridge End Farm OS Grid NY317205 1.09 km (0.68 miles) from 12
The perfect combo - a high walk to start, then back along the valley.

14. Bridge House OS Grid NY310226 2.21 km (1.37 miles) from 13
Once you return to Wanthwaite, you just need to retrace your steps to Threlkeld.

15. Back to Threlkeld OS Grid NY311240 1.41 km (0.88 miles) from 14
Return along the same footpath to Threlkeld.

16. Threlkeld again OS Grid NY320254 1.67 km (1.04 miles) from 15
Back in time for a drink in the village!
Image credit to Loweswatercam.