Osprey Aether Pro 70 and Project Possible
Wednesday, 17 February, 2021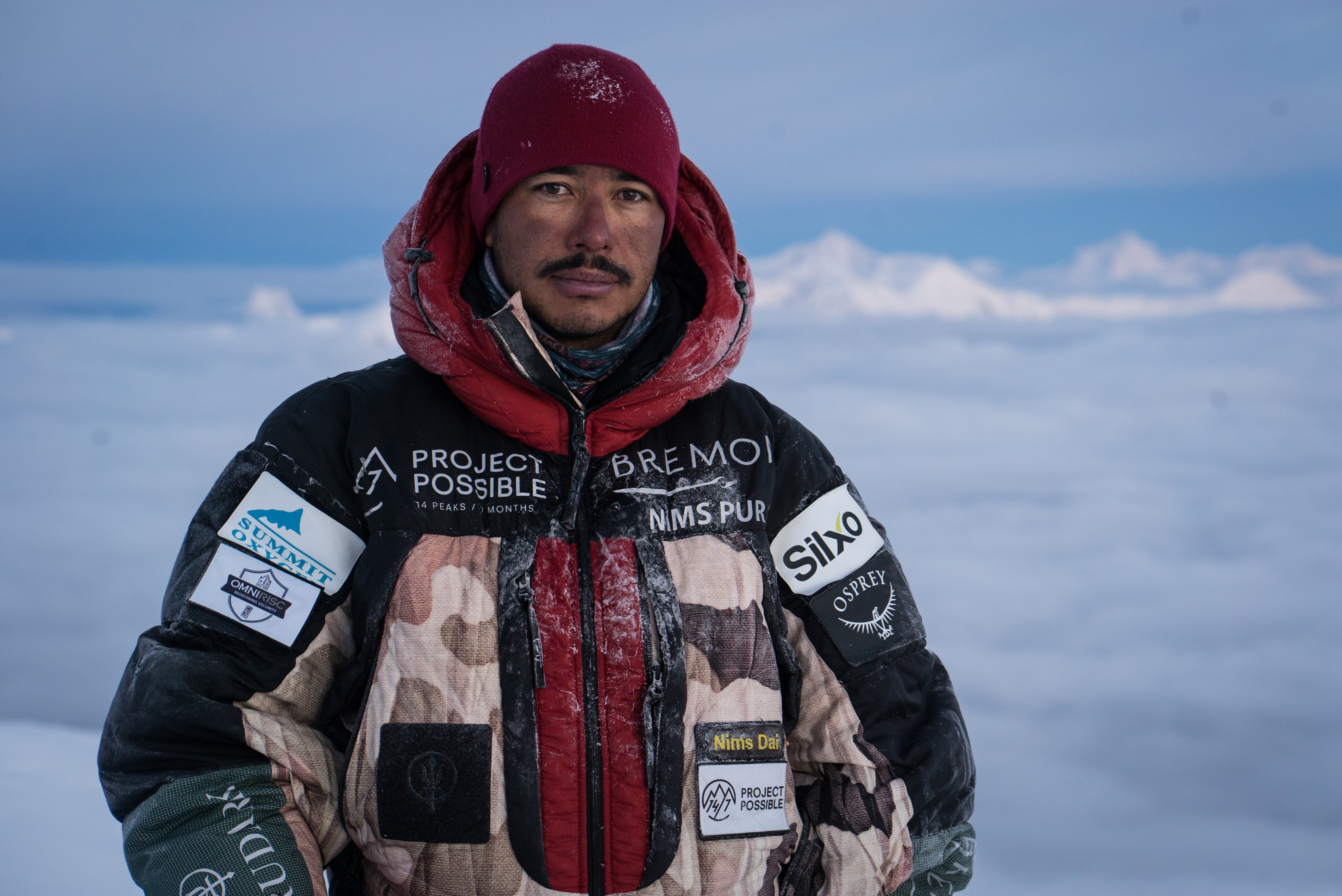 Osprey want to celebrate Nirmal 'Nims' Purja's completion of the superhuman feat of summiting 14 of the world's highest mountains in under 7 months. The previous world record? 7 years.
Nims is an incredible force; an extraordinary mountaineer who, because of his training, mindset and sheer determination, is capable of achieving things beyond even the most experienced climber.
Paired with a Nepalese heritage and a passion for the mountains of his homeland, Nims travelled back to the Himalayas to take on the most epic challenge of his life; Project Possible. Supported by his all-Nepalese Sherpa team, the aim of Project Possible was to break the world record for climbing 14 x 8,000m peaks in just 7 months. A paradigm shift in the perception of human potential.
Shishapangma is the 14th highest mountain in the world, and the only 8,000m peak lying solely in Tibet. On 29th October at 0858hrs local time, Nims made his final push for the summit of this historical final mountain. This final summit was the culmination of months of training, perseverance, logistics and team support for Nims' Project Possible. Osprey supported the project with the only pack that could keep up with the man himself; The Aether Pro.
On Project Possible, Nims says: "This project was never about me and I truly believe that's the reason why I have been able to overcome some of the biggest obstacles during the evolution. This only happened through the support of our friends and followers across the globe.
Big thank you to all my friends and family for supporting this endeavour. Thank you for being so kind to us. We started with nothing; and see how far we have come together? The Impossible has been made possible. United we Conquer."
Jonathan Petty, Osprey Europe Managing Director, adds: "Today we have seen climbing history rewritten, and from everyone at Osprey I would personally like to congratulate Nims and his team on such an incredible accomplishment. The determination Nims has displayed at every stage of Project Possible is something we should all aspire to; no matter how difficult the endeavour, the journey will always be the reward."
Nims' Osprey
A tough yet light pack designed for adventures where dependability is key. Completely stripped down, streamlined and svelte, the Aether Pro 70 is made for type-two adventures that span days or months; alpine climbing expeditions with remote basecamps, or boundary-pushing long-distance hikes through unknown landscapes where the only trail is the one you make.