Walk Of The Month: Grasmere YHA To Derwentwater YHA
Wednesday, 17 February, 2021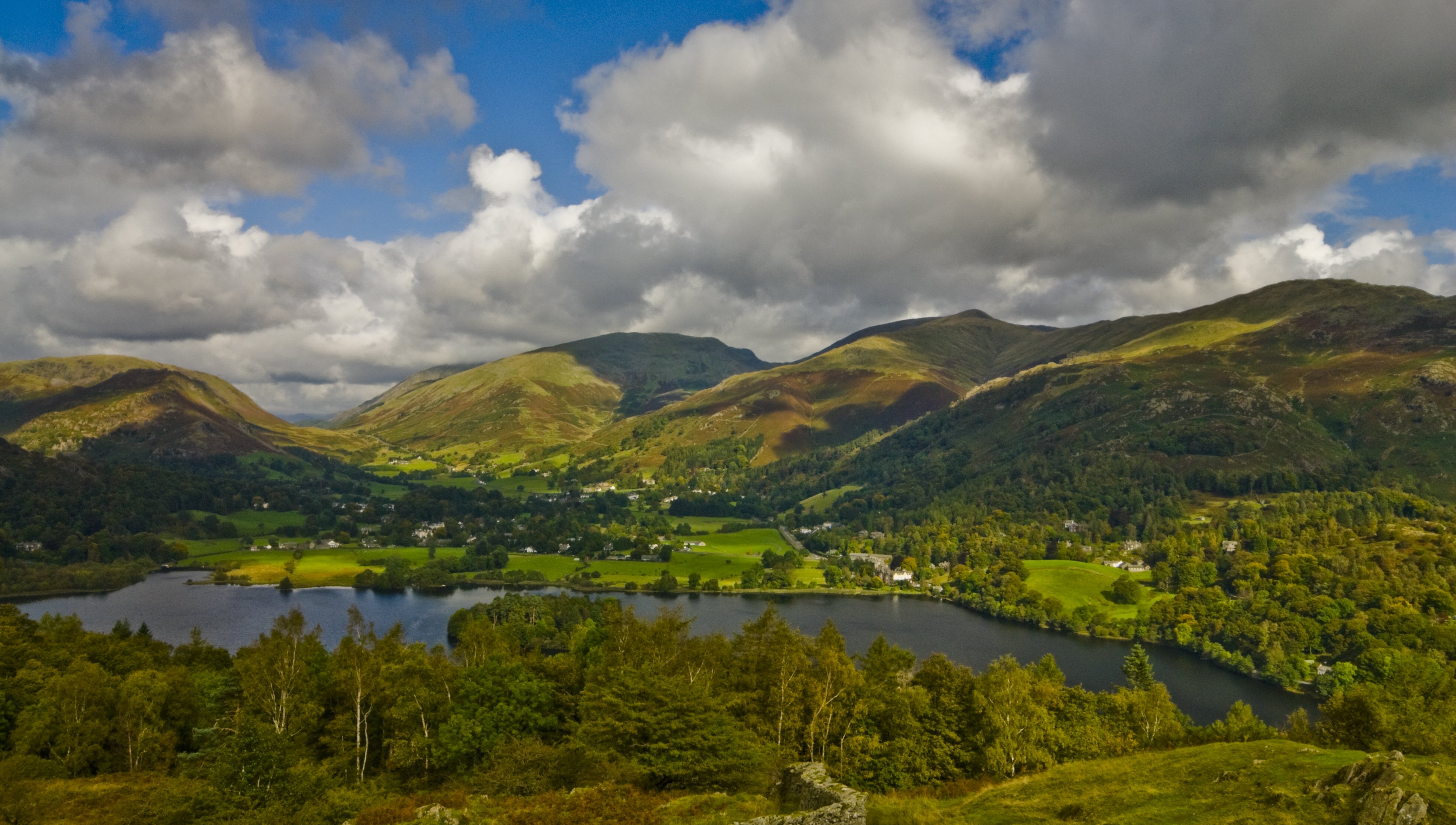 We've linked up with carfreewalks.org, the website for people who love walking but want to reduce their impact on the environment, to bring you this great walk.
Get active outdoors with Britain on foot
Britain on Foot is an initiative with one clear objective; to encourage more people in Great Britain to get active outdoors. It's all about getting fitter, healthier and happier! This could mean walking to work, hillwalking, geocaching with the family, trail running or even mountaineering. Take a quick look at the Britain on Foot website britainonfoot.co.uk where you can upload your own activity and share your experiences with thousands of other like-minded individuals. It's a socially interactive, community-led site that's continually updated. So take your first step and sign up today!
This month's walk: Grasmere YHA to Derwentater YHA
A linear, full-day mountain walk starting at Buttermere.
A long walk across Grasmere Common and the central ridge of the Lakes. On a good day, Helvellyn and Scafell Pike can be seen on either side of the central ridge. With most of the day spent up high, there's no better way to explore the fells. The walk crosses a large bog after Ullscarf and wet feet can be anticipated. Not to be taken lightly, especially on a rainy day.
We're including OS references to allow you to programme waypoints into your GPS. If you've never used a GPS unit and would like to try one of our latest Garmin models for the day, just pop into the store and have a word with one of our tech experts.
Loop or linear? Linear
Maps: OS Explorer OL4, OL6 and OL7
Total distance: 22km (14 miles)
Total height gain: 976m (3,203ft)
Start: Grasmere, OS Grid: NY336078
Bus: The 555 service between Keswick and Kendal
Unsuitable for: Buggies, wheelchairs
YHA Grasmere, OS Grid: NY336078


Leave Grasmere, OS Grid: NY335075
Follow the public footpath, direction 'Silver How'


Towards Silver How, OS Grid: NY330077 About 1 km (0.62 miles) from 2
Follow the path through the trees and head left towards Silver How.


Silver How, OS Grid: NY325066 About 1 km (0.62 miles) from 3
Follow the main path. You'll need to cross the stream and follow the path to the first summit.


Blea Crag, OS Grid: NY301078 About 3 km (1.86 miles) from 4
From Silver How, follow the path east. Slow ascent to Blea Crag. Several small tarns on the left.


High Raise, OS Grid: NY280094 About 3 km (1.86 miles) from 5
Follow Blea Rigg, with Stickle Tarn on the left and above it the Langdale Pikes. Follow the path east; Sergeant Man is on the left and it's a slow ascent to High Raise.


Ullscarf, OS Grid: NY292121 About 3 km (1.86 miles) from 6
Follow the rotten post path to Ullscarf; it's fairly straightforward.


Towards High Tove 1, OS Grid: NY290124
Follow the posts until the edge of the fell, and turn right to find an easy way around.


Towards High Tove 2, OS Grid: NY297130 About 1 km (0.62 miles) from 8
Keep following the posts; the bog starts here, so mind your feet.


Towards High Tove 3, OS Grid: NY296140 About 1 km (0.62 miles) from 9
Follow the posts; a tarn on the right.


High Tove, OS Grid: NY288164 About 2 km (1.25 miles) from 10
Peak number 5 - follow the posts.


High Seat, OS Grid: NY287180 About 2 km (1.25 miles) from 11
Through the bog - following the posts still, very nice views from here.


Towards YHA, OS Grid: NY282184 About 1 km (0.62 miles) from 12
At last, a path to follow! It's well marked but includes some small boggy areas.


Towards YHA 2, OS Grid: NY277192 About 1 km (0.62 miles) from 13
This is a steep descent, but you'll have a fantastic view of Derwent Water.


YHA Derwent, OS Grid: NY267200 About 1 km (0.62 miles) from 14
Descend toward Ashness Bridge, there are several waterfalls to admire on the way. The YHA is at the foot of the hill.
Cover photo: Cumbria Tourism / Dave Willis