Why SKI With A Rucksack? | George Fisher
Wednesday, 17 February, 2021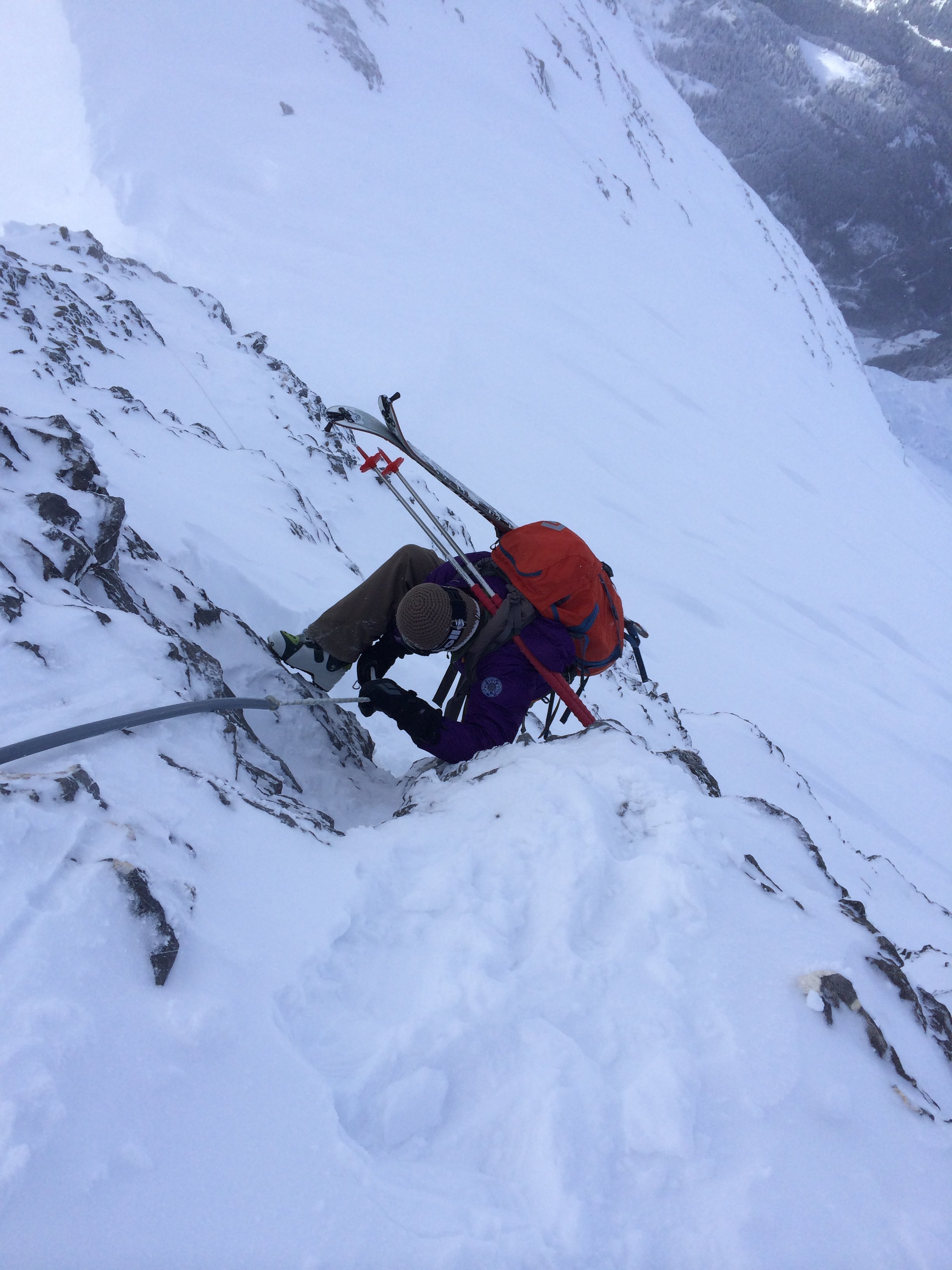 This is because you must carry a shovel and a probe in case one of the group is avalanched.  The probe is used in conjunction with an avalanche transceiver to confirm precisely where the victim is buried, and the shovel is then used to dig them out.  Furthermore, in the Aosta Valley in northern Italy, it is now the law.
So apart from avoiding being arrested, there are other advantages to skiing with a rucksack. Firstly if you are caught in an avalanche, the rucksack will give you extra buoyancy, which could help you float nearer to the top of the avalanche debris.  The nearer the surface the faster you will be found.  Secondly, a good well- fitting rucksack will protect your back from injury, not only in an avalanche but also in any fall, slide or collision with a tree or rock.
These are two pretty convincing reasons for carrying a rucksack and it also allows you to carry such things as food, water and a spare top. It also means that if you get too hot you can take some layers off and have somewhere to store them.
What you have to be careful about is getting on and off a chairlift.  If the sack is small enough then you can potentially keep it on.  But what can happen - and the skiers amongst you may have experienced this - is that you are pushed forward in your seat, resulting in the safety bar cracking you on the head when it is brought down.
I have also seen people get their rucksack entwined with the chair at the point of disembarkation, which has left them suspended by the shoulder straps hanging from the chair. A terrifying experience for them, but very funny for the rest of us!
Of course the simple solution is to take off your rucksack before getting on the chairlift. It is also polite and good ski etiquette to remove your rucksack when you get into a cable car, because you will occupy less space.
All the major rucksack manufactures make models specifically designed for skiing.  If you want a rucksack just for day skiing then it needs to be no bigger than 25 litres capacity.  Anyone wanting a sack that allows them to do overnight ski tours would need one between 35-45 litres.  Any bigger than this and there is the temptation to put too much in it. A rucksack with too much in it makes skiing more akin to carrying a bag of wet sand.
There are two main designs; clamshell, with an all-round zip enclosure, or the more traditional top loader.  The clamshell design makes it potentially easier to open and find the contents, while the top loader will carry more kit.
My own choice is to go for a rucksack with the right back length, a good hip belt, clamshell zip opening, straps for carrying skis, and a hydration facility for a drink reservoir and tube.
The minimum equipment you should carry in your rucksack when you are off-piste skiing might be the following:
Snow shovel
Avalanche probe
Spare gloves, spare hat
Spare sunglasses
Sun cream, lip salve
First Aid kit
Map, compass, piste map
Space blanket (emergency foil blanket)
Whistle
Energy bars and a drink.
Spare warm layer
Mobile phone (with the local emergency number programmed in)
In addition everyone should wear an avalanche transceiver, which is switched on, and everyone should have been trained in how to operate it.
Happy and safe skiing!