Ultra running – from the outside
Wednesday, 17 February, 2021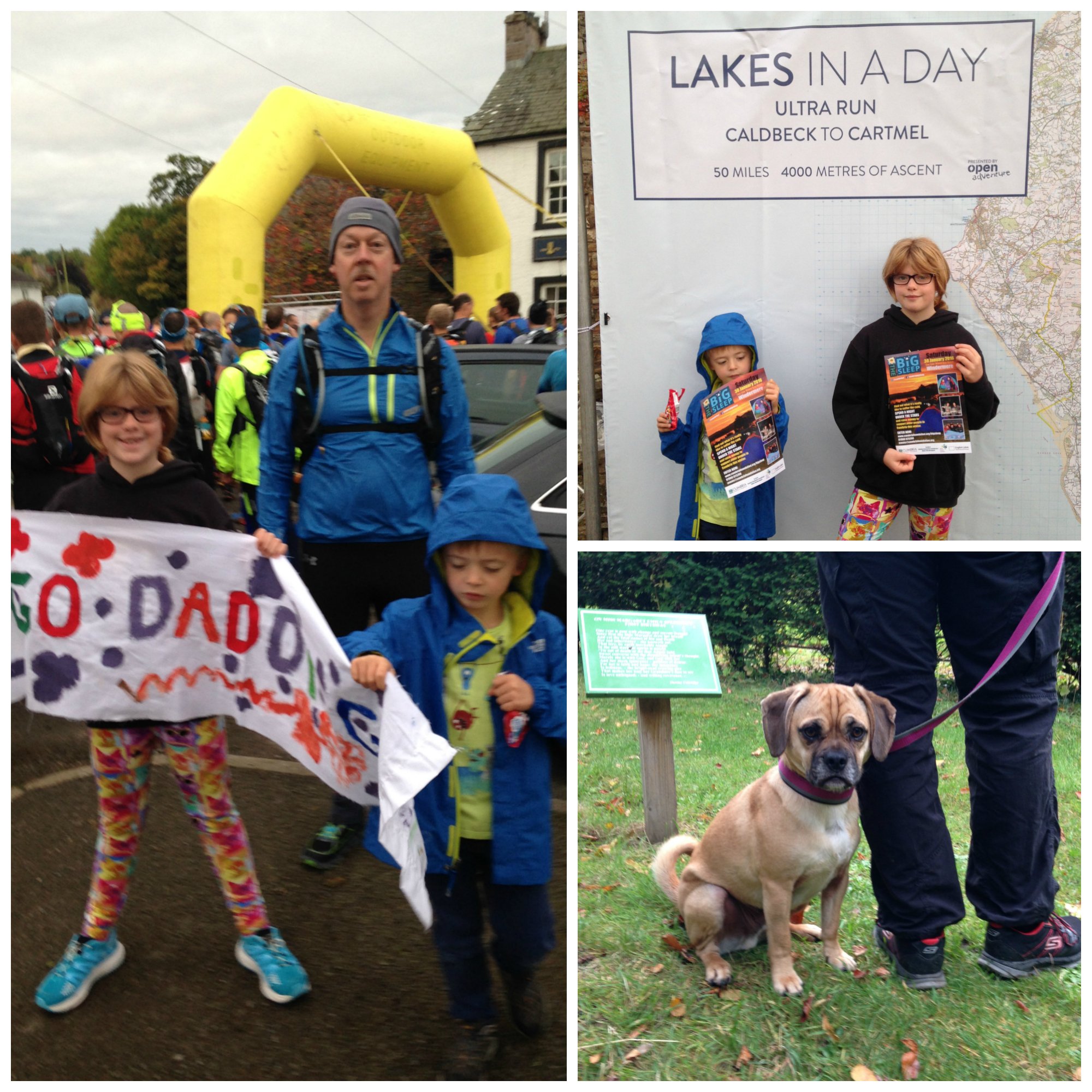 The job application which I recently completed to work at George Fisher asked about hobbies and interests. As well as fell walking (average), open water swimming (improvement required) and getting the children to love being outdoors (one keen, one who has declared at 6 years old that going up hills 'is not my natural habitat'), I wrote that we all support my husband in his ultra running. He's taken part in a number of events, starting with Trailwalker in the South Downs and including Lakes in a Day (Caldbeck to Cartmel), various LDWA trails as well as the Montane 50 and 100 ULTD several times. This year he's aiming to complete the 100 at the 3rd attempt. I also said in my application that this is a sport which I have absolutely no intention of ever taking up. Given that comments by someone who does not actively participate should be taken with a hefty pinch of salt / ignored, some observations on ultra running from the outside follow:
Number 1 don't: if you lose a toenail, don't take a photo and leave it on your daughter's camera. Consternation and 'Dad, I feel sick' are pretty inevitable.
Expect your relationship with food to be volatile, both literally and in terms of what you'll fancy to eat at event checkpoints and afterwards. Sausage rolls, soup, sliced fruit, sometimes all at once.
Old trainers never die but proliferate in the utility room.
Rollers to stretch leg muscles make excellent children's toys. Two uses in one, and hours of endless fun for all the family.
If your training / event companion is four legged, people will remember him more than you. Also beware of his capacity to get under the food table at checkpoints even when on a short lead, with predictable consequences….
After saying all that, I've got a huge amount of respect for anyone who runs, let alone does ultras – and remember that George Fisher can help with all your training and event clothing needs!