While Wandering
Wednesday, 17 February, 2021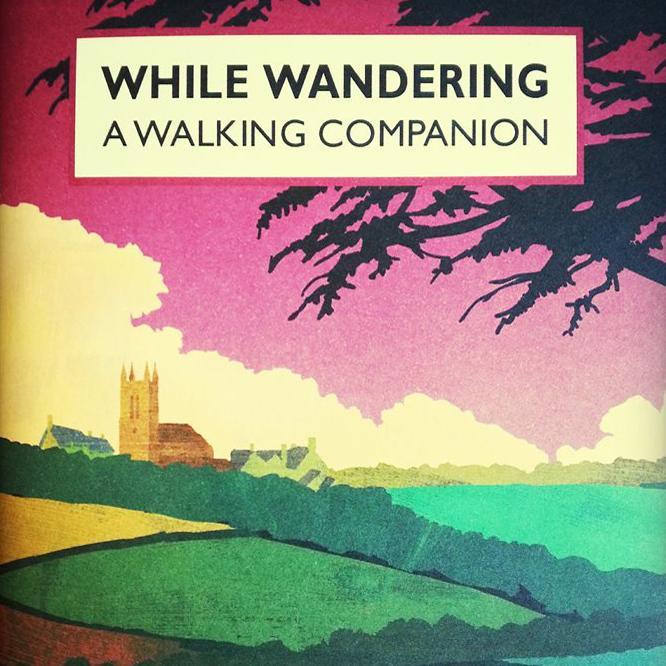 When I coddiwomple I tend to daydream and disappear off to fanciful places in my mind.
Sorry, coddiwomple, (v.) to travel in a purposeful manner towards a vague destination. It's a wonderful word isn't it? I stumbled upon it recently. It probably sums up how a great many of us spend our time in the countryside doesn't it? For some perhaps, how we spend our time on earth!
Anyway, back to the daydreaming and places in my mind. All too often I have a head full of thoughts, musings, stories and half-baked ideas. There's something about walking that seems to set the brain in motion, triggering off an afternoon of reflection, philosophising perhaps or simply mere thinking.
So it came as no surprise that I was drawn to this publication on our first floor book shelf. 'While Wandering: A Walking Companion'. "Stories of strolling, poems about pavement pounding and wonderings on wandering, this is the indispensable collection for the flâneur and the rambler – and everyone in between." Described by The Times as a book to start your heart and feet beating for the road.
If like me you're a coddiwompler with a love for the written word I really do recommend this varied miscellany to you, it's an easy 'pick it up, put it down' type of read that'll bring you an equal measure of joy whether you relax with it at home or dip into it on the hill.