Fisher's Favourites - Jane
Wednesday, 17 February, 2021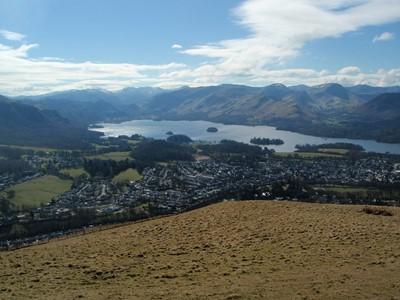 Today's Fisher's Favourite is staff member Jane.

Originally from Colchester, she escaped north to Leicester to study 3D Industrial Design. Having lived on the Clyde coast, North Wales, the Cotswolds and then the Malvern area. She moved to the Lake District in the early 90's. She worked for five years at a marina in Bowness on Windermere, then ten years at an outdoor store in Ambleside and finally she has been with us at George Fisher since November 2006. 
A keen walker, the walk Jane has done most often is "Just round the Lake":


"Where have you walked today? "Oh, just round the lake". It's always JUST round the lake. This is the walk I've done more often than any other. If the water level is high or a detour for lunch is needed you can modify the route easily. But keep the wet stuff on one side and you can't go far wrong!"
We'd love to hear your stories too!
Learn more about our month of celebrations and competitions, and how to get involved here:
https://www.georgefisher.co.uk/news/2017-08-15-celebrate-with-us-enter-our-60th-anniversary-competitions/
- Victoria, Liz, and Sean