George Fisher Ambassadors
Wednesday, 17 February, 2021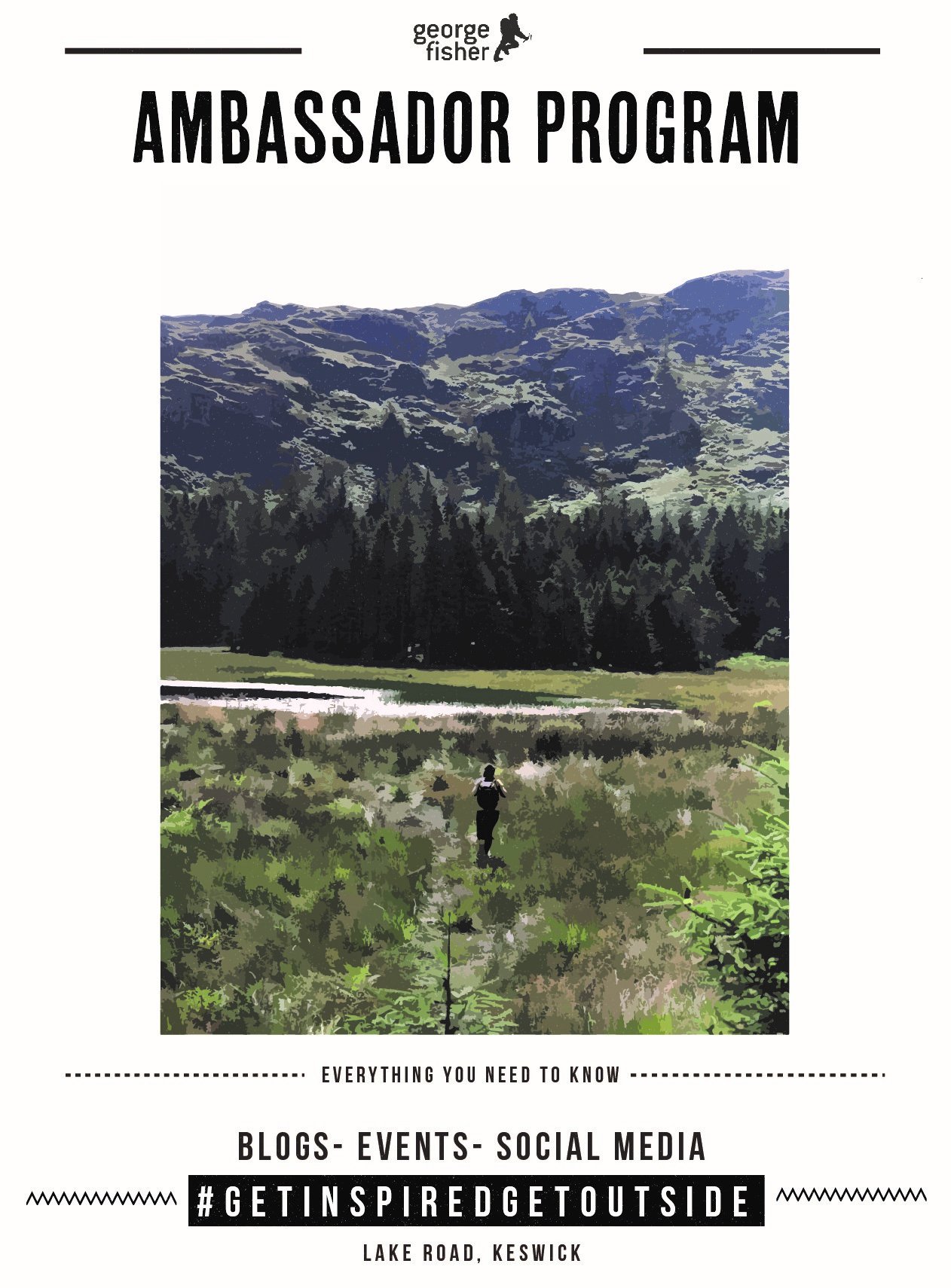 We are very excited to share with you our George Fisher Ambassador Scheme for 2019. We have chosen seven people to join us on our journey through the year to share their stories and experiences in the outdoors.
We have carefully selected people to cover all aspects of outdoor life here in the Lake District, from walking and rambling, climbing and mountaineering, fell running, skiing and winter sports through to photography and storytelling.  
Meet the team representing George Fisher this year. All of our ambassadors bring their own unique voice and will bring to life what we at George Fisher believe in, inspiring and facilitating your adventures into the outdoors. 
Athena Mellor
Instagram @athenamellor
Athena is a writer, photographer, climber, hiker and all out fanatic for spending time in the great outdoors. In 2018 we worked with Athena alongside Patagonia where Athena produced our fantastic 'Best of Borrowdale' blog. Over the course of the year, she will be sharing her passion for living a life inspired by the outdoors.

Dave Troman
Instagram  @davetroman1
Dave has a degree in sports science and a background in teaching sports psychology. He was a Great Britain international orienteer at junior and senior level and has subsequently raced on the roads, cross country, trails and fells. Among his achievements have been podium finishes in some of the UK's toughest ultra marathons and mountain marathons. Dave is a run coach based here in Keswick. Over the course of the year, he will give us an insight into the psychology behind running and other sports too. Offering advice on how to get past injury, progress as a runner and find motivation when it's lacking

Francesca Lee
Instagram @francescaleeski
Francesca is a local skier who we have supported for a number of years at George Fisher. Francesca is on the England under 21 alpine team. Won the Overall British Indoor Champion 2015 and won English Under-16 Alpine Champion 2014. We're proud to continue to support Francesca this year and follow her journey within Skiing.
Esther Foster
Instagram @esther_foster
Moving to Keswick in 2018, Esther is an accomplished climber and since arriving has been exploring all of the climbing the Lakes has to offer. Esther is also a qualified mountain instructor and delivers courses for the BMC, adventurous training for the British military, she's a coach at the Women's Climbing Symposium, and coaches rock climbing for Rock and Sun in Thailand and Europe. We're looking forward to working alongside Esther providing Mountain Training Rock Skills courses here at George Fisher in 2019.
Carmen Norman
Instagram  @carmennormanphotography
Carmen is a talented photographer and keen outdoor enthusiast based in the Lake District. Working alongside Carmen we will be hosting photography courses and sharing the natural beauty of the Lake District through Carmen's photography throughout the year.
Morven Walsh
Instagram @morvenwalsh
A long-distance running fanatic, we met Morven on our George Fisher Run Club events. Morven will be sharing her experiences running and races in Scotland and the Lake District. This year Morven is taking part in four ultra-marathons, the John Muir Way Ultra, Highland fling, UT55 Ambleside and the Lakeland 50. We look forward to sharing Morven's journey with you all.