Patagonia Staff Picks
Wednesday, 17 February, 2021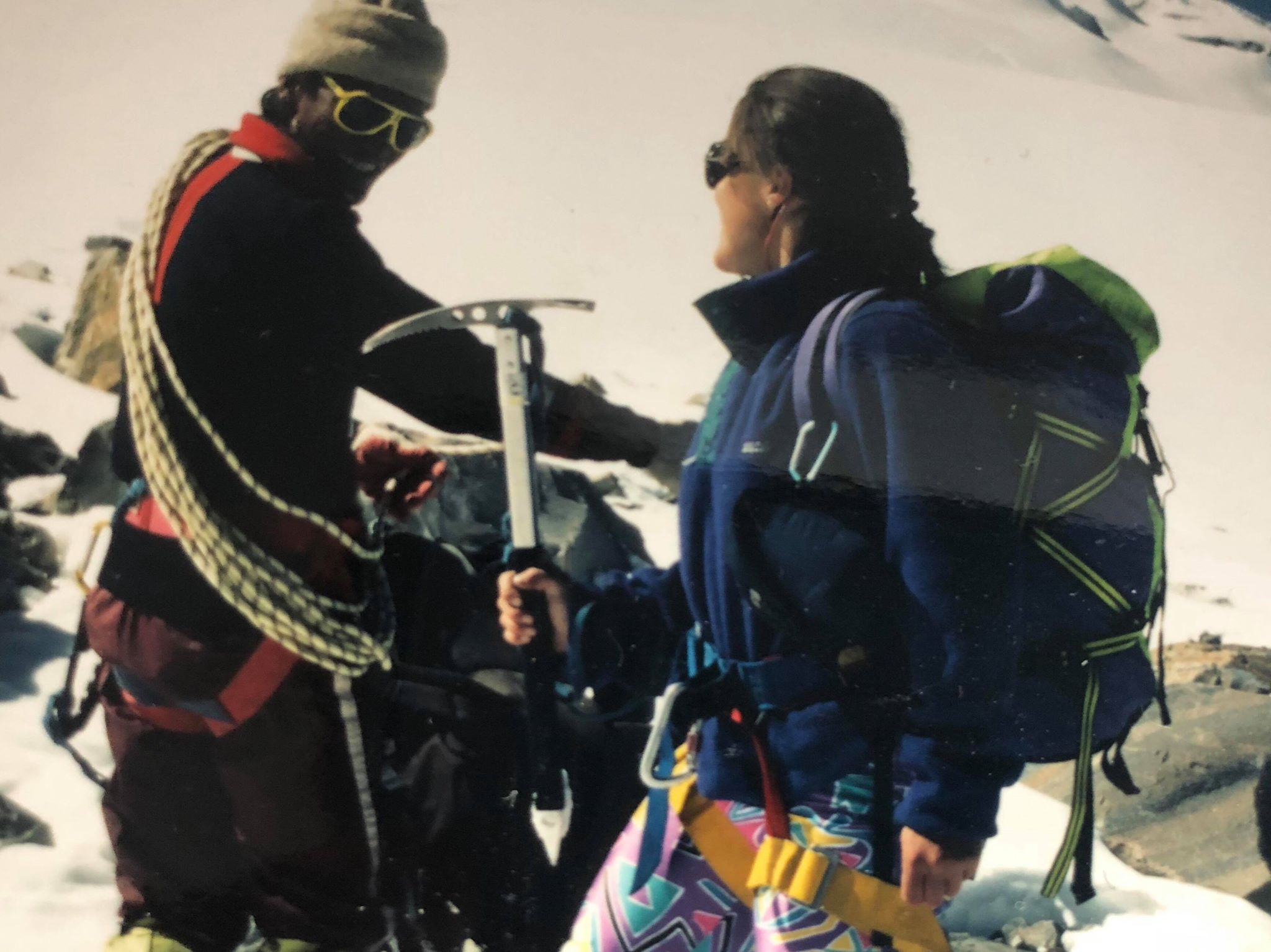 George Fisher staff members have picked out some of their favourite pieces of Patagonia kit that they just can't live without... 
Whether it's a new favourite or an old faithful, at George Fisher we all have some bits of Patagonia kit that we just love. We asked staff members to tell us about their favourite pieces and what they love about them.
I've been wearing and enjoying Patagonia clothing and equipment for nearly 30 years, drawn to the brand mostly from an ethical point of view, but also because they just make fantastic products. It's easy to be very brand loyal to a company like this if you're someone who supports their ethos of 'We're in business to save our home planet'. When I had my kids, they were lucky enough to grow up in this fantastic place surrounded by older cousins, whose parents had also subscribed to the Patagonia way, so all the outdoor clothes they needed found their way into our little house, and my children became the next lot of well equipped, Keswick mini Patagonia ambassadors. When they eventually grew out of their favourite snuggly babygrows, fleeces and jackets, they were passed on again to friends with new babies…much of this kit is now getting on for clothing it's 10th junior wearer!
I'm a very firm believer in re-using, and this is much easier with children's clothing than most things. If you buy good quality kit for your kids, you can be sure that, not only will they be warm and dry when it really matters, but it will be grown out of before it's worn out, and can go on to be enjoyed by many more kids after your own. It's hard to pick absolute favourites, but the baby baggies pullover still looked brand new after 5 small children had grown out of it, and for all I know it's still going strong!
The regulator fleece, a mid layer designed to help regulate temperature and offer protection in all sorts of conditions. I got my first R1 second hand, it was a little too big but it came with me on every climbing trip, winter in the Alps (pictured) and guiding in the Lake District and Scotland. Since then I sold that and bought a new (better fitting!) R1. I wear it as a second layer on colder trips and climbing too. Once it's on it offers full protection in rubbish weather, the hood zips up high for extra warmth and the thumb loops help to keep in in place whilst your wearing it. It's also a little bit longer so it doesn't ride up as much when you're wearing a harness! This piece of kit comes with me on every trip and will continue to for years to come. 
Also, for some R1 inspiration head here. 
Earlier this week we had a snowy walk up to Lingy Hut a nice bothy well looked after by the MBA (Mountain Bothy Association) We found there to be rather more snow than we bargained for. Despite being thigh high in the snow at points I maintained a warm comfortable temperature walking past the old Tungsten Mines which were German ran in the early 20th century. History aside we made a slow ascent in the snow following the Cumbrian way and making the few beck crossings up Lingy Fell.
The galvanized pants are essentially two in one: they are walking trousers and completely waterproof! They are fitted, wick moisture and have H2no waterproof resistance (20,000 hydrostatic head). They are so comfortable you hardly feel you are wearing anything! Ideal for very wet conditions and snow, their durable stretch fabric allows for articulation where you need it without that feeling you're in a rustly tent. The drawcord at the bottom of each trouser leg allows for the pants to stay over the top of your boot.
I've had a Primaloft jacket for years and love it, I have a selection of down jackets that get pulled out for really cold days and I have a lovely selection of fleeces but I have to admit the Patagonia Micro Puff is gradually making all of those redundant. The first thing I fell in love with was its simplicity; the zip is easy to use, a piece of cord that's an easy connect and glide action. The cuffs are elasticated with no velcro. The hood slides on one-handed if I'm on my bike. But mostly I forget that I'm wearing it and am just outdoors comfortably enjoying myself. It really is 'take nothing with you' and although it says it's the most packable jacket ever it's so good I'm wearing it all the time! Rach didn't have a photo of the micropuff but her dog Stormy was more than happy to oblige. (No dogs were harmed in the making of this photo!)
About ten years ago I had the opportunity to test one of these jackets. It was an insulated soft shell, designed for winter climbing. Despite having recently spent a lot of money on a very nice hard shell, I found myself using the Speed Ascent for the majority of that winter, and the hard shell languished in the cupboard, unused.
Essentially Patagonia had recreated the Pile and Pertex jacket, made popular by Buffalo and Montane, but with more modern fabrics. A durable but light soft shell, gave significant protection from snow and sleet, completely negating the need for a stiff, less breathable hard shell. The plush, cosy fleece was ideal on winter days but ensured great wicking and breathability due to its very open weave. You could of course wear a fleece and a soft shell from many brands, but the way the fleece was laminated to the soft shell, and the minimalist welded seems, gave great freedom of movement, that I wouldn't have otherwise had.
It showed me just how effective soft shells can be, particularly in winter. The Speed Ascent jacket isn't made by Patagonia anymore so if you have one, hold onto it!
You can shop Patagonia HERE