Equipment and Accessories buyer JON WICKHAM on new Spring kit
Wednesday, 17 February, 2021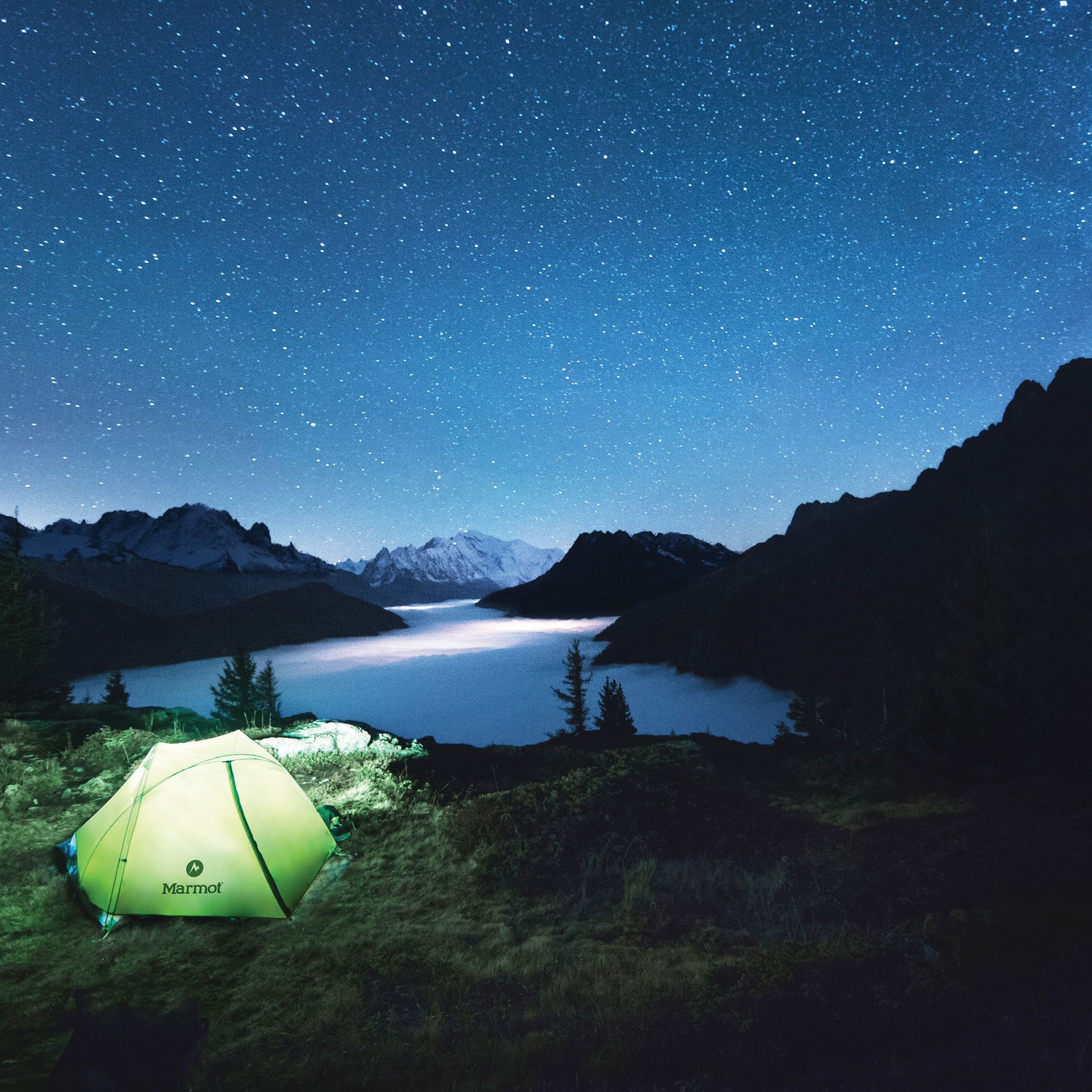 We have a lot of very exciting new gear arriving this spring, aimed at all sorts of people who like to get out on the fells.
Innovations in backpacking gear are reducing weight, while still offering versatile, durable products.
Sleeping mat stalwarts Therm-a-Rest have brought out a new lighter version of their NeoAir mat, the UberLite, and at only 250g this looks sure to be on many backpackers' kit lists. They pair very nicely with the new Sea to Summit Spark (men's) and Flame (women's) sleeping bags. With use of very light fabrics, coupled with 850+ fill power hydrophobic down, we think that these are the lightest bags on the market, and reasonably priced for such quality. Sea to Summit also make a range of sleeping mats, and we have selected the Ether Light XT Insulated. This has a unique 'Air Sprung Cell' construction, made up from dozens of small air chambers. This gives the mat a flatter profile compared with many others, so is ideal if you want to reduce weight but find other sleeping mats uncomfortable. 
The Spark and Flame sleeping bags will sit alongside new designs from Rab and Marmot. Rab's new Alpine Pro series offers great design and quality at a very reasonable price for a down bag. The new Marmot Trestles Elite Eco sleeping bags use recycled synthetic insulation, made from plastic that would otherwise be going in to landfill. All these sleeping bags are of course lovely and warm!
We welcome back a small British brand with some innovative new designs. Lightwave is the sister to mountaineering brand Crux, and produces specialist gear for backpackers, including some rather clever tents. There will be a wide range to choose from, but the stand out models are the Sigma series of single skin tents. Single skin fabrics have traditionally only been used in mountaineering tents and are known for their condensation issues. However Lightwave have pioneered the technique of bonding an innovative fabric known as '37.5' to the inside of the waterproof membrane. Normally used in base layers, 37.5 sucks up moisture, significantly reducing condensation. This means that there is no requirement for an inner tent, increasing liveable area, whilst reducing weight. 
MSR is releasing a new tent in the popular Hubba series. The Hubba Shield series (marketed as the Hubba NX in the USA) brings two innovations to a classic design of lightweight, roomy tents. Firstly, the new 'Xtreme Shield' flysheet is now even more durable, ensuring your tent will last much longer. Secondly MSR have introduced Easton 'Syclone' poles, which use a composite material, giving more flex than traditional aluminium poles. This significantly reduces the likelihood of a pole snapping, and enables the pole to return to its original shape in strong wind. 
Our third tent brand is Hilleberg, and we will be stocking their new Allak 3 tent in green, red and sand. In response to growing demand, we have increased our already large range even further. This will include all the 'Yellow Label' 3-season tents in both green and sand, as well as most 'Red Label' and 'Black Label' tents. We expect to have the largest Hilleberg range in the UK, and are always happy to order in products if we don't have them in stock.
If your camping trips are a bit more leisurely than lightweight, then take a look at the new Therm-a-Rest MondoKing 3D series of sleeping mats. They offer levels of comfort that are closer to a nice hotel than a campsite! For chilling out during the day, or perhaps a night under the stars, then why not hang out in an ENO hammock. They have exploded in popularity in the USA, due to their wide array of bright colours.
Speaking of colours, we have a new range of bright, lightweight camping furniture from Helinox. With chairs from the super light Chair Zero (just 490g!), up to the deluxe new Savanna, there's no excuse not to be comfortable this summer. We will also be stocking Helinox's Cot One Convertible, for those who prefer to sleep raised off the ground, and the ultra-compact Table One, which is ideal for preparing meals, and keeping items off the ground.
In backpacks, Montane continues to innovate, cross-pollinating ideas from their running vests to daypacks with the Trailblazer series. The Trailblazer 30 and Trailblazer 44 have adjustable backs, allowing them to fit a wide range of people. The double chest straps and wrap-around hip belt give greater stability for moving quickly, while easy-reach pockets give access to kit whilst on the move. For longer adventures, Montane have also added a new lightweight backpacking sack to their range; the new Naukan 60 is only 900g but can carry a substantial load with comfort.
Osprey already has a very light backpacking sack, the Levity 45, and for 2019 this is joined by a female equivalent, the Lumina 45. At only 770g and with a ventilated back, every backpacker should try on one of these really innovative packs. 
If it is more of a daypack that you are after, Osprey and Salomon have some new choices for you. The new Osprey Kestrel 38 (men's) and Kyte 36 (women's) packs are larger daypacks, ideal for longer days out. Salomon also makes an entry in to daypacks with its Out Day 20+4 packs with both male and female versions; great for summer adventures, with a clean, simple design.
If running is more your thing, take a look at the Osprey Katari 1.5, a simple compact pack, containing a hydration bladder. It's great for those who prefer to run without a bum bag, and ideal for hotter summer days when you need more than a water bottle to stay hydrated. For longer runs, Salomon has revamped its extremely popular Advanced Skin 12 vest, now featuring an improved fit and cleaner profile compared to the previous model. There is also a new Women's Advanced Skin 8 Set, with female-specific fit and styling. The vest packs have a range of sizes, more akin to clothing than rucksacks, so you do need to try them on to find which size is right for you. 
To find the perfect fit for any type of backpack, our sales assistants are always happy to help you.
They can add weight to any pack, so you get an idea of what it will feel like on the fells.