Abraham's Tea Round by Duan Roberts
Written by George Fisher
Wednesday, 17 February, 2021
Duane Roberts is with Jenny Hellier, Ben Thomas, Steve Foster and Michael McCarroll
30 September at 20:57
"We knew it was going to be tough when the first hill gave us over 900 feet of climb..."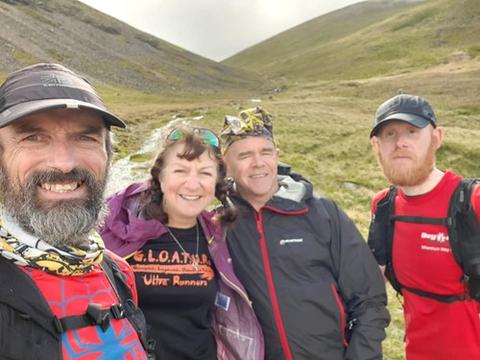 The hills continued in this vain for remainder of the day. One hill in particular climbed for over 1500 feet, it was relentless in its ascent. At one point, with hands on my knees, I asked myself why, why was I doing this? This fucking hurts so much! If I stop, then the pain will stop. If I stop, then I would have failed, if I fail then Slovenia is not happening. I am not failing, I am not giving up on me.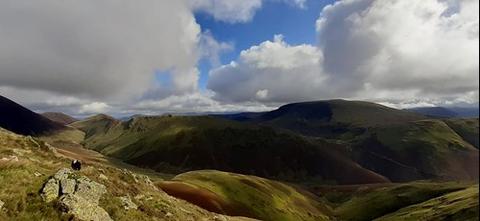 Michael pushed himself to a point where he too was close to chucking his hand in. Once again, he dug in and cracked on, once again he drew on his mental strength to get the job done.
The pain is part of the journey, the pain has to be accepted, the pain comes hand in hand with the pleasure of succeeding.
The day was a combination of running, walking, scrambling and falling. The latter came to both of us, thankfully without any serious damage.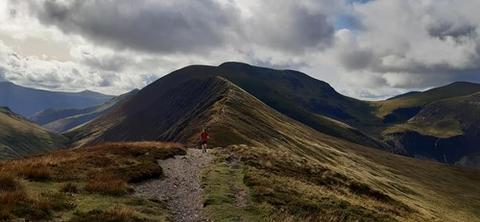 We had aimed for a sub 10 hour completion time, which would have meant we would make it before the Abraham's cafe closed. We missed it by 10 bloody minutes!!! Disappointing but really happy that we completed the 30 mile/12,000 feet of elevation, Abraham's Tea Round.
Michael and I, once again worked well together. We looked out for each other, we laughed and moaned together about the same things, we wouldn't let each other stop, we were finishing this together, no matter what.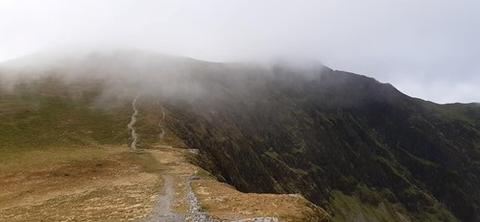 We have already spoken about returning to run this again. On Saturday we ran it clockwise, it would be rude not to have a crack at the anti clockwise route.
Great to see Steve, Sally, Ben and Jenny along the route.
Managed to get some pics of the hills, plus a cracking selfie with a beautiful West Highland.