International Women's Day 2022
Written by George Fisher
Tuesday, 8 March, 2022

International Women's Day 2022
This year we want to share stories of the fantastic women who are involved in the UK outdoor community. Staff member Karen Opie has been working for George Fisher for over 20 years, and is passionate about the outdoors and finding the perfect product for our customers. For International Women's Day 2022, we interviewed Karen to #breakthebias of being a female working in the outdoor retail industry.
Hi Karen. Tell us a bit about yourself. How long have you worked at George Fisher?
22 years on 12th June! I started a day before my birthday in 2000. I have lived in the Lakes most of my life but have always done a lot of walking and travelling. I came to George Fisher because of its reputation as the best outdoor retailer in the Lakes, and possibly the UK!
When my daughter was 6, she came up with a list of things she wanted to do: walk up Vesuvius, swim in the Red Sea, swim with dolphins in Mexico, etc. So I went travelling with her! Now I am able to pass lots of information on to customers - where to go and what to take, whether that is in the Fells or further afield!
How much training did you undertake at George Fisher when you started?
Initially I had 6 weeks of training to understand the store, its heritage, and our products. Then I worked on the ground floor for 12 years working with rucksacks, boots, and women's clothing. Since then I have been on the first floor for 10 years, mainly working with waterproof jackets.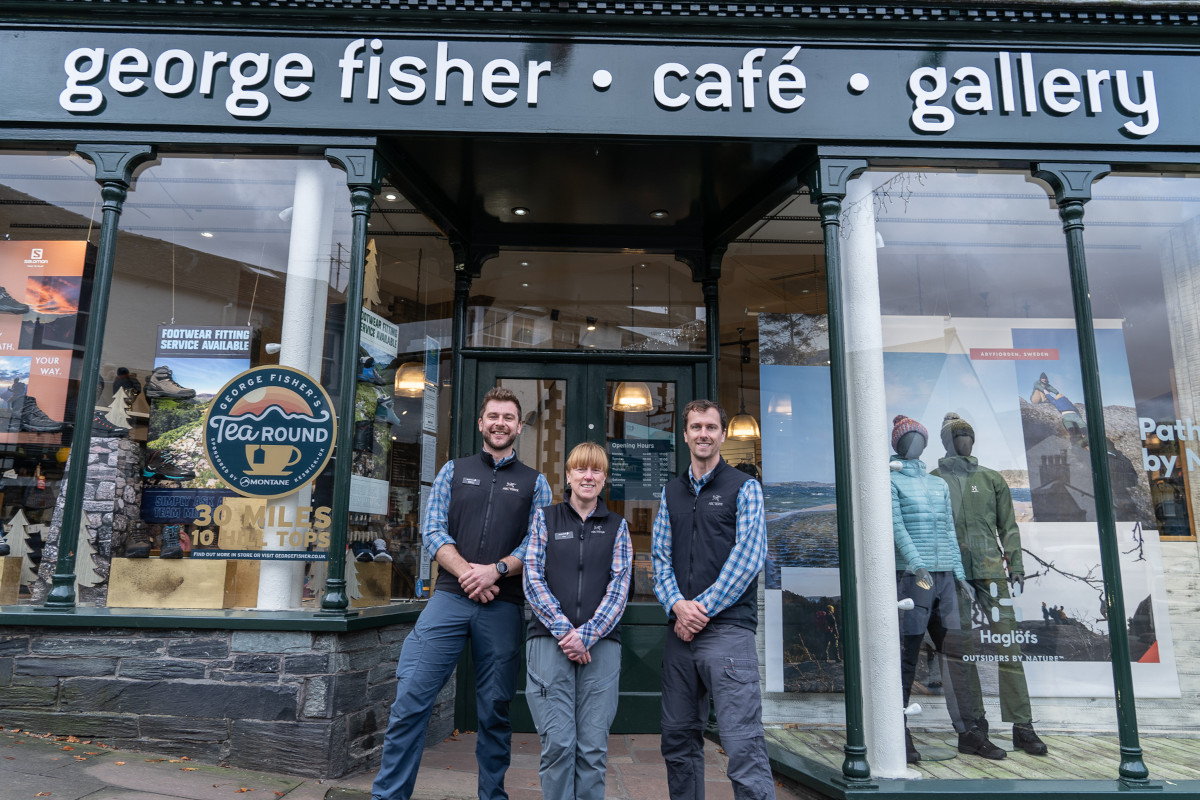 What should customers ask you about when they come in store?
I have worked all over the store and I know a lot about everything, but in particular I am passionate about waterproof jackets.
How should a customer go about choosing a waterproof jacket? There are so many to choose from in store! What process do you go through to match a customer with the right jacket?
If you have listened to a customer and asked the right questions then they will end up with the right product. The key is to match the jacket to their end use: when a customer comes in for a jacket they know what they are going to use it for. If you ask the right questions, get the right fit, get the right colour, then the customer will end up with the right jacket for them.
In terms of fit, the jacket needs to fit well but also able to fit a layer on underneath. There is a balance though as you don't want it to be too big. In general I find that Arcteryx is a good fit for those with broader shoulders, and this is the brand that I have probably sold most of in my years at George Fisher. I love their hoods, the space they have around the chest for layers, and the fact that they are fitted around the waist. I can tell just by looking at a customer what brand and size should work for them!
Often people come in and want to replace the one they have got on! Do they need it for year-round use? What do they already have? Does the customer get warm when walking? If so then they may need something really breathable or with a vent.
One thing I always get customers to do is to check the hood and pockets. These are personal things with any jacket to make sure that it works for you.
I also stress how important it is to wash and proof their jacket to maintain it. You need to clean it to maintain the breathability and to stop the build-up of dirt, and then proof it to maintain the Durable Water Repellent (DWR is a polymer that is applied to the outermost fabric layer that reduces the surface tension of the fabric, so that water simply rolls off).
There is no such thing as bad weather, just bad gear!
Why is it so important to come into store to choose a waterproof jacket?
All the brands fit slightly differently, and it is good to put a layer underneath to try a jacket on, so it is a good idea to come into store as you can try lots of jackets on. Also, it is great to be able to ask questions and for me to be able to answer any questions that the customer has, whether that is about different face fabrics, how it should fit, etc. The fit is so important, and you should always remember to pop your hood up as well. I can remind you if you come into store!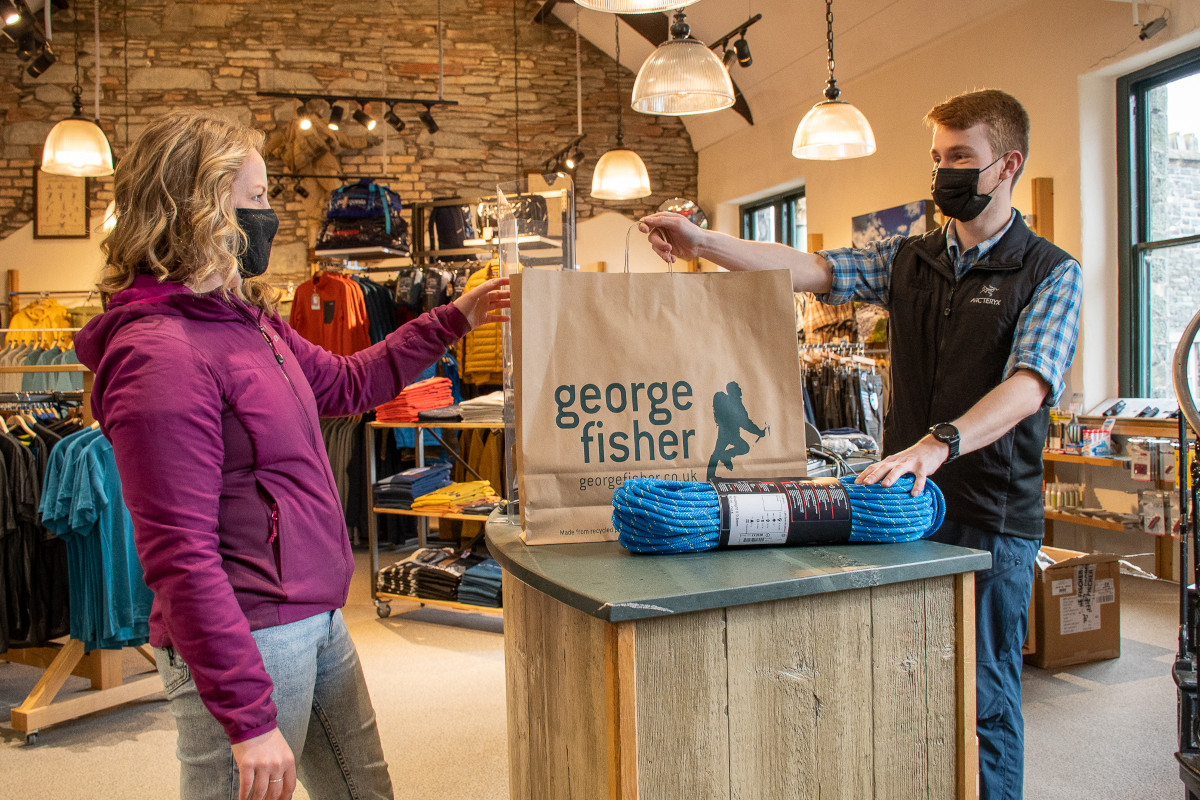 Our customers are amazing! You must have some great stories about them…
They are great aren't they! Customers send me Christmas cards, I have bumped into people in Lake Garda and Marrakech who I knew from Fishers. Our customers come back in time and again. One customer Marianne has been coming in for years, and I always help her out. She was a maths teacher who makes patchwork quilts. I told her that I loved them and what an amazing thing to be able to do. One day in the last few years she came in with a present for me - a patchwork quilt! It is now on my bed. Our customers make George Fisher!
What do you love most about working at George Fisher?
Apart from the customers; having such a good team. We are really close-knit. Oh and the amazing products! If I don't know about something, then there is always someone here who does! And who wouldn't love coming to work in this building! I love coming to work. I love my job.