Staff Saturday | Alexandra Csakvariova
Written by Alexandra Csakvariova
Friday, 27 August, 2021

#StaffSaturday

Alexandra Csakvariova

George Fisher staff are experts in their own fields. This comes from experience and a love of what they do, whether that be hill walking, running trails, rock climbing, or spending time on the water. Each Saturday we will be highlighting a different member of staff and talking to them about their outdoor journey. This week we are chatting to Alexandra (Szandra) Csakvariova who runs The Darkroom cafe on the top floor of the George Fisher store and is well on her way to completing all of the Wainwrights.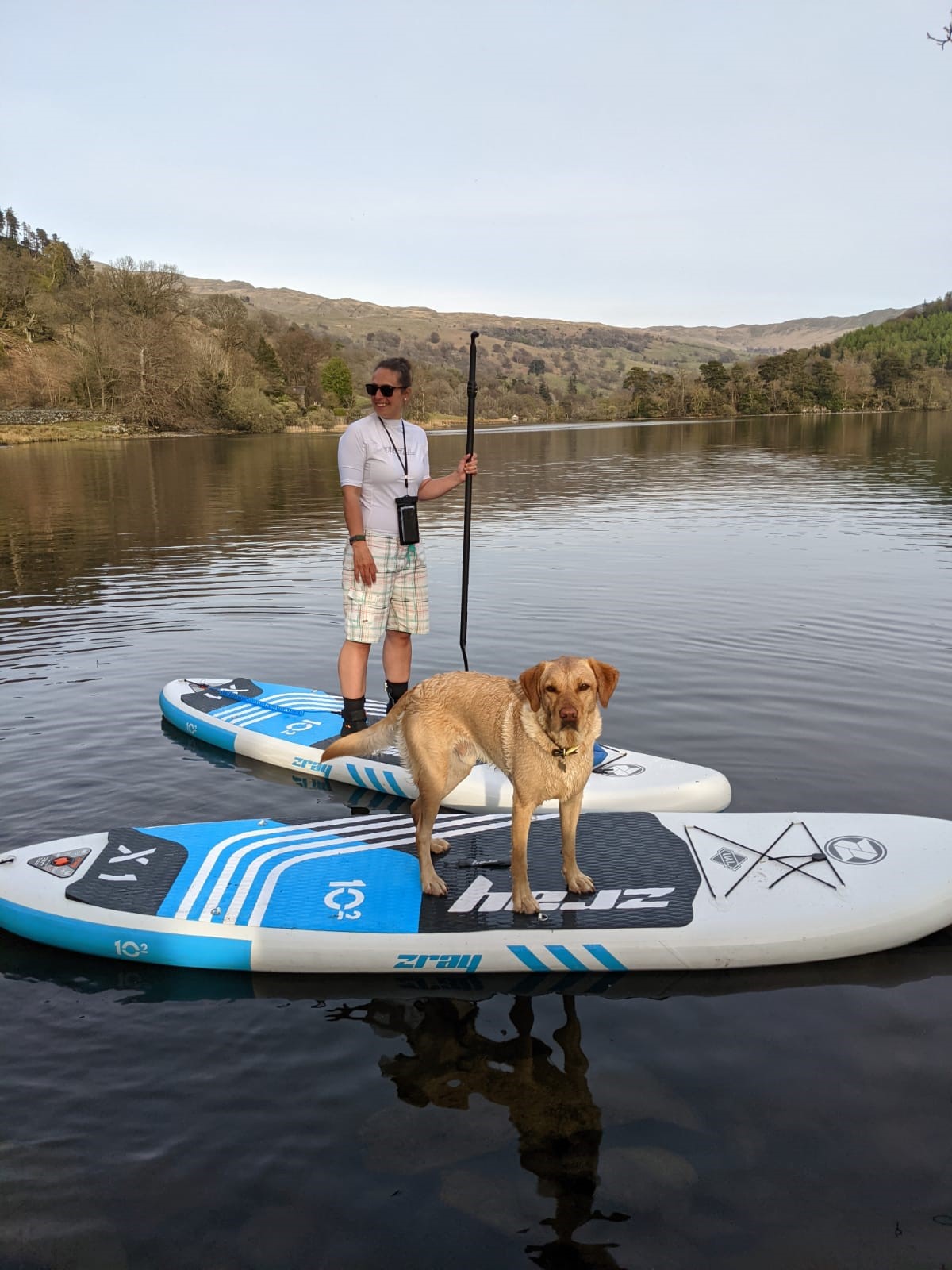 How long have you worked for Fellpack and The Darkroom and why did you want to work here?
I joined the Fellpack team a short while ago to help with their new venture The Darkroom. I was in charge of setting up a new cafe and photo gallery which is located at the top level of the well known outdoor shop George Fisher. I am excited about this project as we can display James Appletons amazing landscape photography alongside with offering excellent coffee which is locally roasted at Carvetii and served in gorgeous pottery made by our one and only Mary Chapelhow (local potter). Basically we are bringing you the best of Cumbria.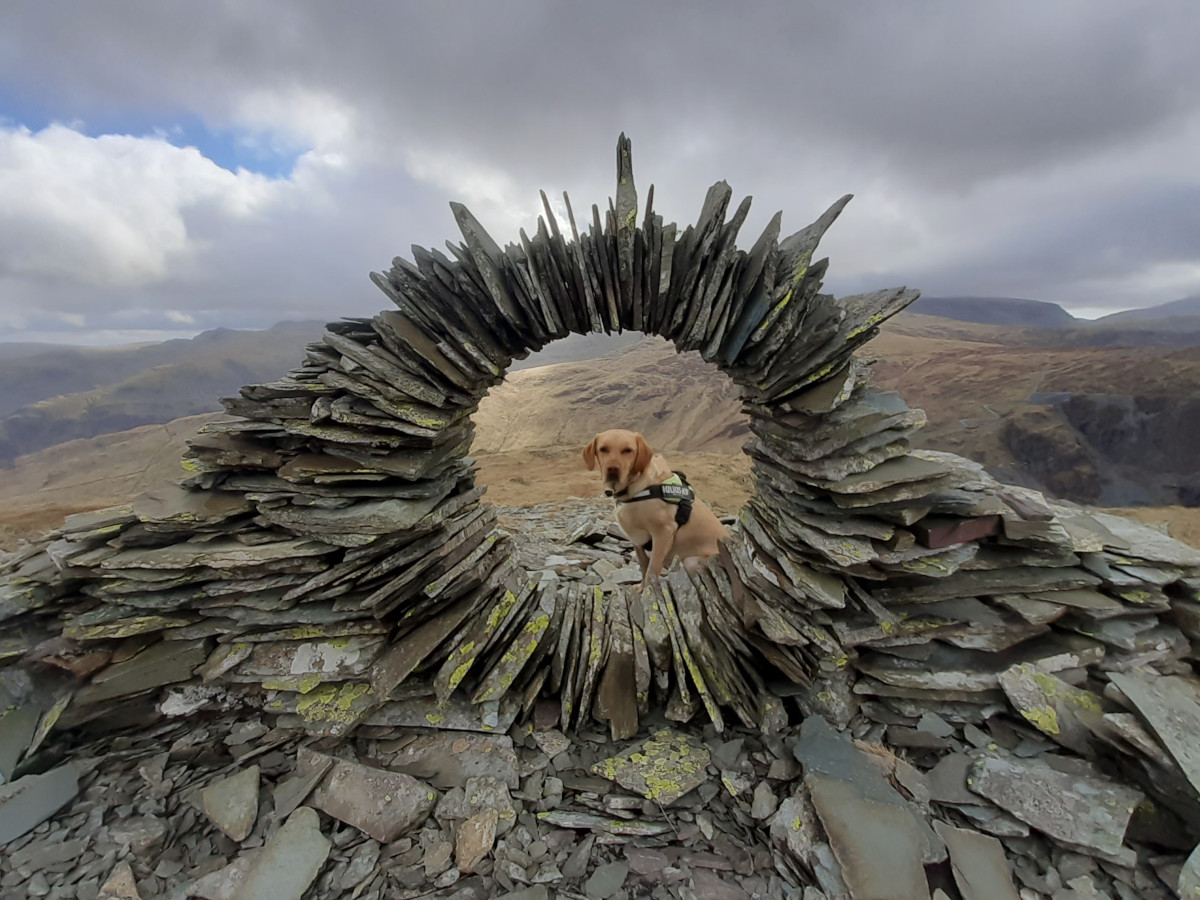 How do you spend your time outside of work?
I am originally from Slovakia and grew up by the river Danube (the second longest river in Europe) so water sports were always the main outdoor activities of mine. My family had regular winter breaks in the Slovak mountains so I have learned to ski at a very young age of four. Later on I have swapped skis to snowboard (in my teenage years I thought it is cooler) and I am still sticking with it. When I arrived to England I immediately fell in love with the Lake District and its fells. Gave me an opportunity to try different outdoor activities. I started mountain biking using the trails at Whinlatter Forest and as I got more comfortable and experienced I have ventured onto the fells. Recently and partially because of covid me and my doggo started completing the Wainwrights. Love my time hiking as it is relaxing. I have also fallen for the new craze of paddleboarding. I am lucky to have all the lakes around me and I can even have a little paddle after work (if I can bother to pump it up). I am planning to paddle the coast to coast next year.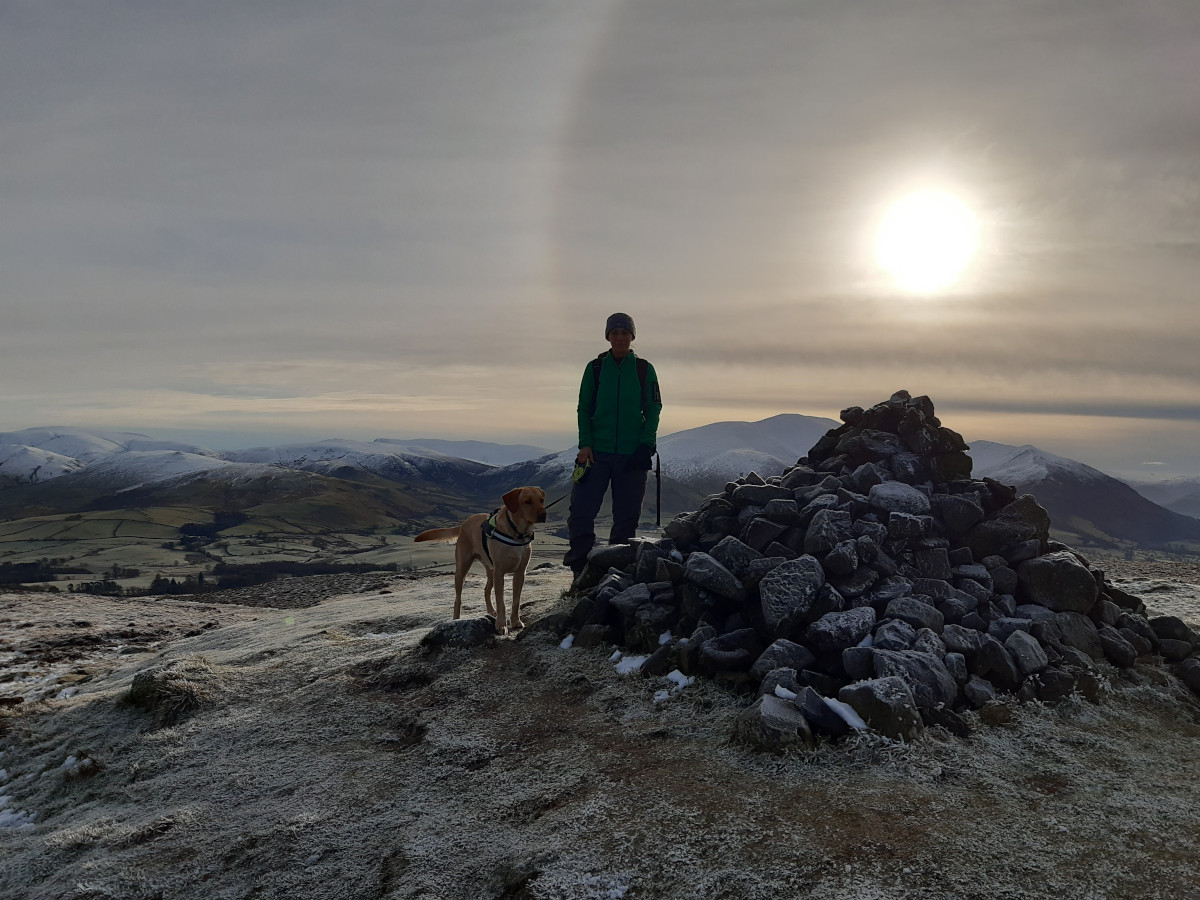 What is your favourite bit of kit and why?
) I have many favourite bits of kit in all of the outdoor activities I do because they allow me to feel comfortable and safe but my ultimate favourite would have to be my Salewa walking boots as they have helped me to complete over 160 Wainwrights (and still counting) in all weather conditions.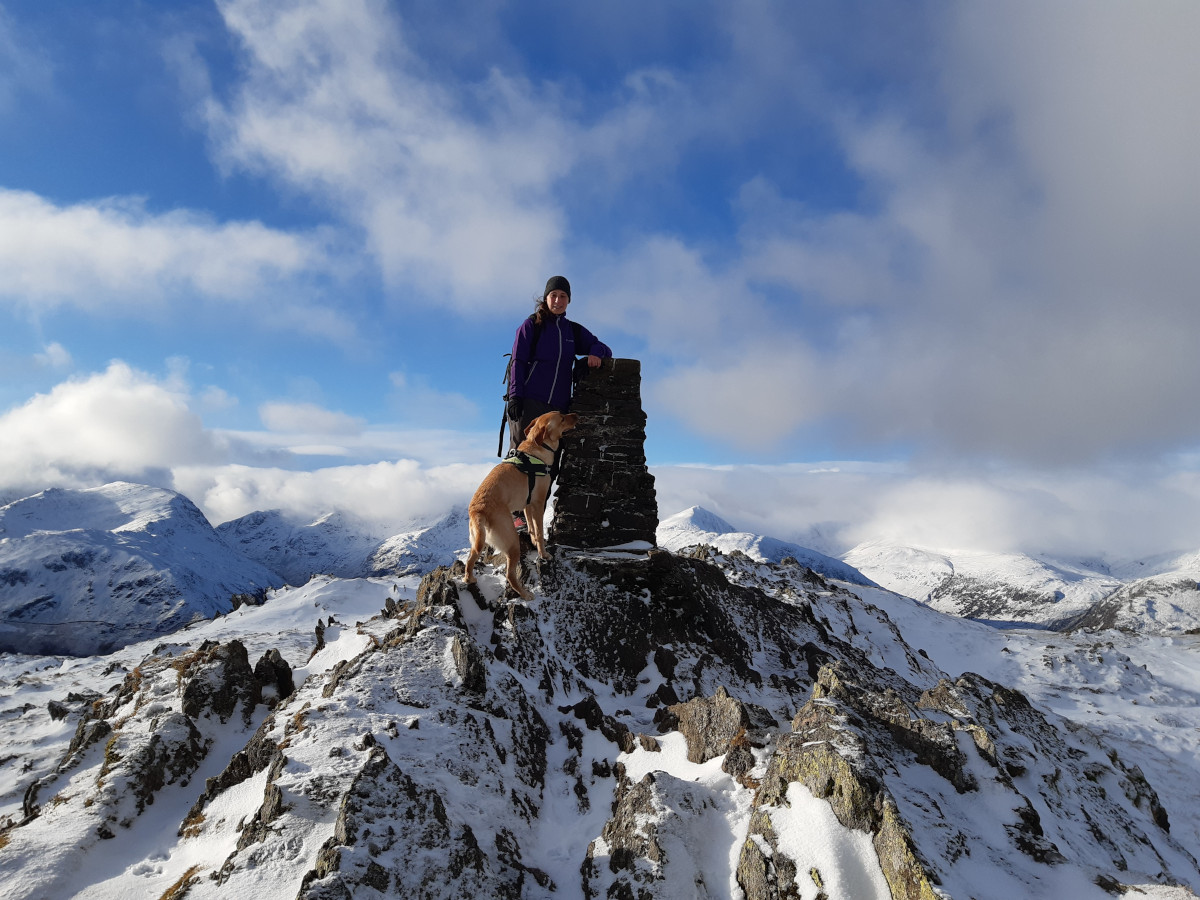 Where is your favourite place in the Lakes to kayak and hike?
My favourite place to hike is the northern fells. Blencathra holds a special place in my heart having lived on the side of it for eight years. The Lake District is an amazing place and I have so much more to explore.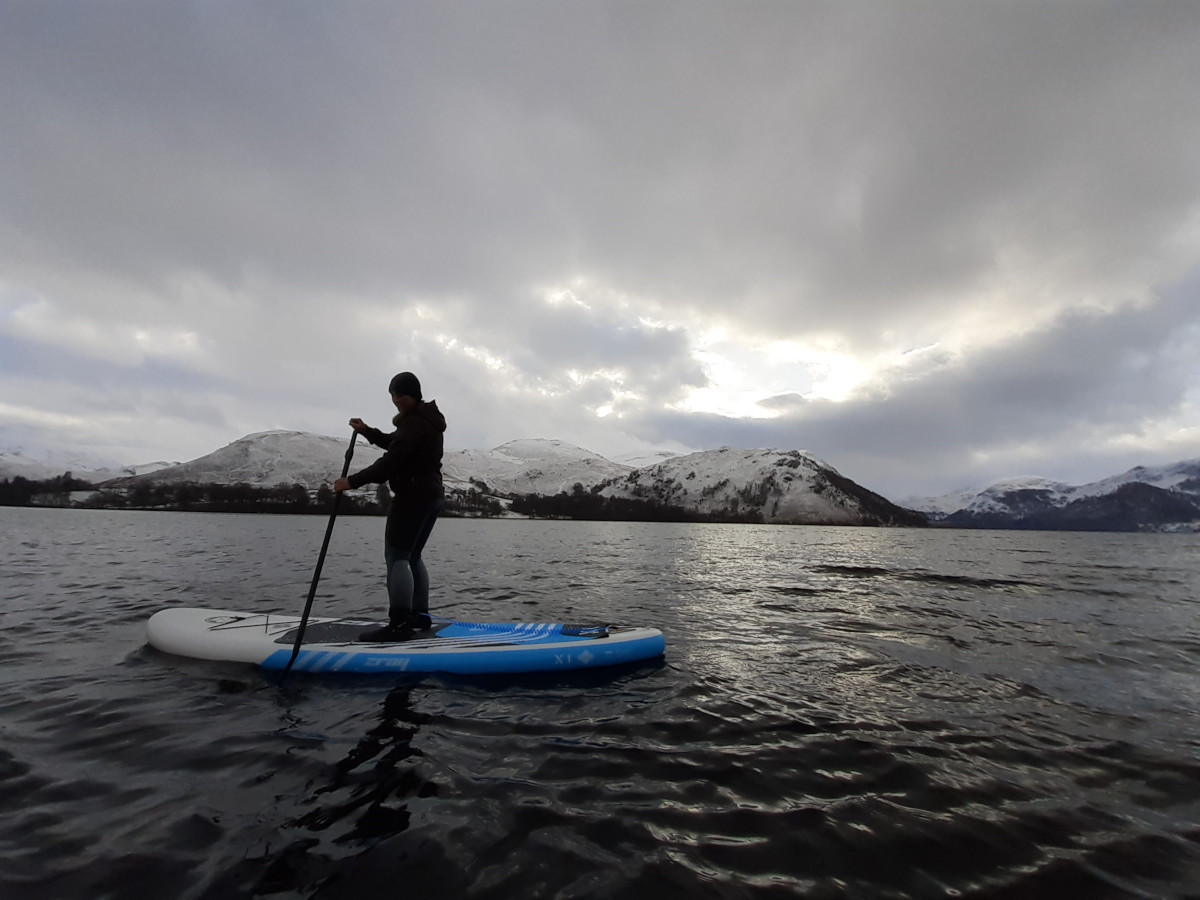 Are there any outdoor activities you are really keen to try?
There is a couple of water based activities I have always wanted to try is wakeboarding and surfing.