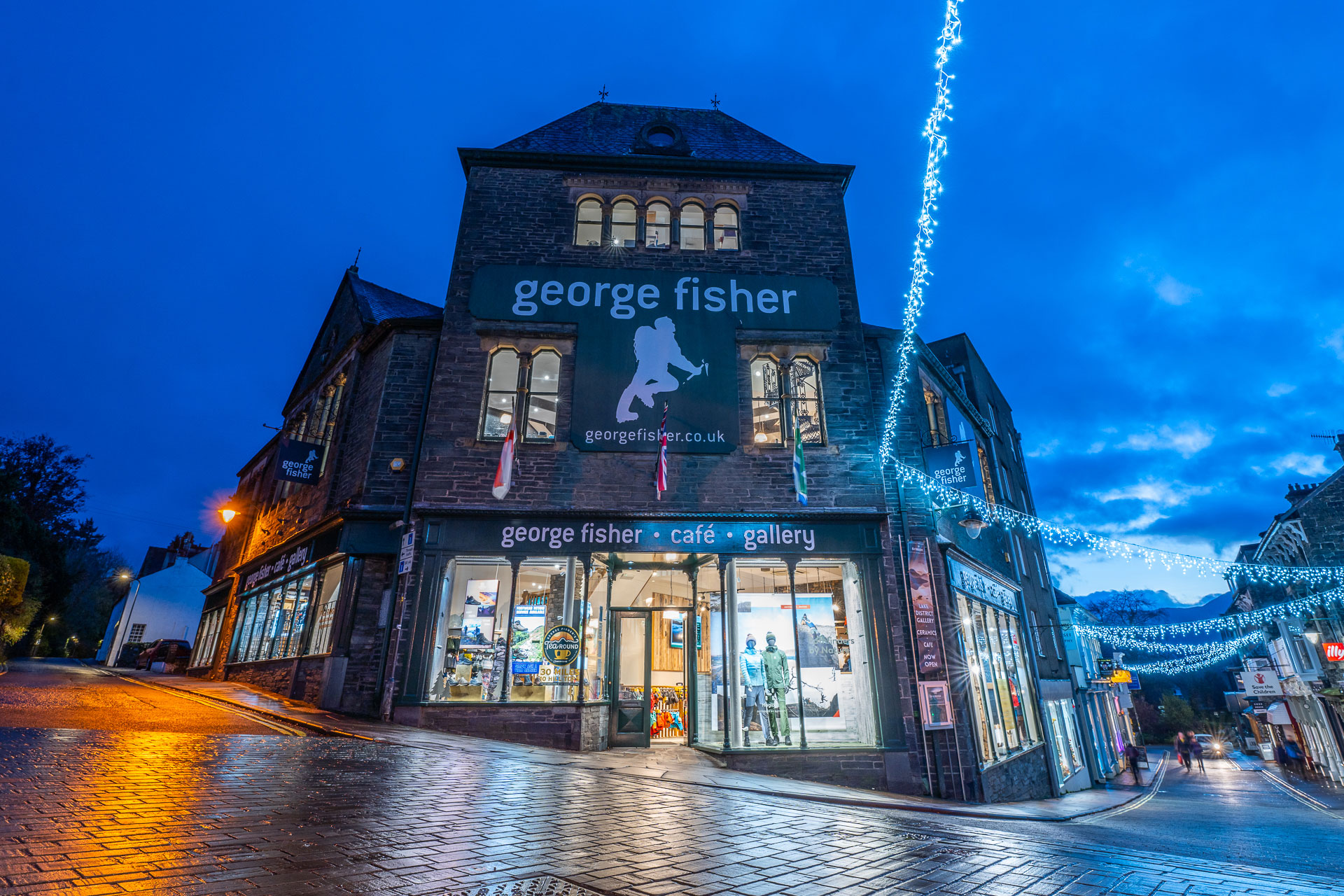 About George Fisher Store
George Fisher is one of the UK's leading outdoor equipment and clothing specialists and a regular winner of the OIA 'Outdoor Retailer of the Year' award. Founded in 1957 and located in the heart of Keswick, we take pride in our reputation for offering the best service in the industry whether it be sales advice or after-care.
In addition to our expert staff team and top-quality outdoor products, we also offer a number of unique George Fisher services including; ski hardware servicing, equipment hire and waterproof testing.
Festive Hours
| Date | Opens | Closes |
| --- | --- | --- |
| Monday 20th Dec | 10:00 | 17:00 |
| Tuesday 21st Dec | 10:00 | 17:00 |
| Wednesday 22nd Dec | 10:00 | 17:00 |
| Thursday 23rd Dec | 10:00 | 17:00 |
| Friday 24th Dec | 09:30 | 16:30 |
| Saturday 25th Dec | CLOSED | CLOSED |
| Sunday 26th Dec | CLOSED | CLOSED |
| Monday 27th Dec | 09:00 | 18:00 |
| Tuesday 28th Dec | 09:00 | 18:00 |
| Wednesday 29th Dec | 10:00 | 17:00 |
| Thursday 30th Dec | 10:00 | 17:00 |
| Friday 31st Jan | 09:00 | 16:30 |
| Saturday 1st Jan | 10:30 | 16:30 |
| Sunday 2nd Jan | 10:30 | 16:30 |
| Monday 3rd Jan | 10:00 | 17:00 |
| Tuesday 4th Jan | 10:00 | 17:00 |
What Our Customers Have to Say