The George Fisher Summer Academy
Wednesday, 17 February, 2021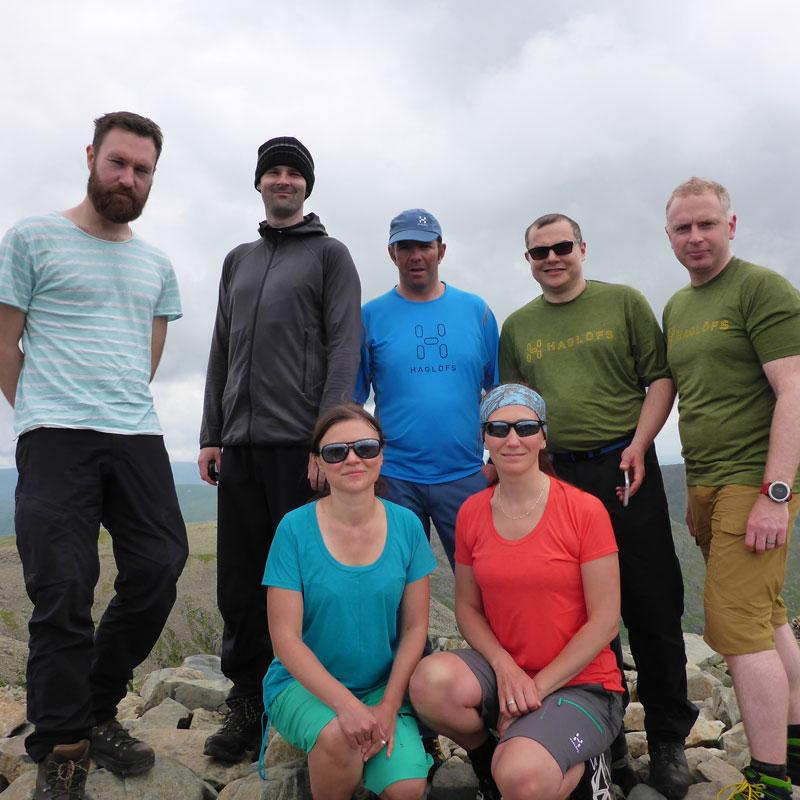 The first George Fisher Summer Academy has taken place!
The group of customers who took part in this special weekend, should now be on a path to greater confidence and further exploration in the hills.
After the briefing and kit allocation on the Friday evening, they enjoyed a relaxed night in the Inn on The Square.
Saturday was a quick last minute meet and pick up essentials in the shop and then we headed down to the landing stage to meet the canoes and the guys from Plattyplus.
Andy guided the group down Derwent water and landed everyone on St Herbert`s Island for a quick explore before continuing on to explore the south end of the lake before landing the group at the Lodore landings for the next stage!
Ready to meet us was Tom from Dalesman, the Garmin GPS suppliers in the UK. After a quick chat about the Oregon GPS units, we set off on the 3k walk to our next point with Tom showing the benefits of GPS units. Along the way we compared map and compass with GPS and discussed the pro`s and cons`s of both. The weather at this point decided to be classically British but everybody was still was in good mood as we took transport from the Bowderstone car park to Seathwaite.
The walk up to Esk Hause was a steady pace but the weather was kind until we descended into Upper Esk Dale. As the ground flattened out to our remote overnight site the weather eased, allowing the Hilleberg tents to go up in no time.
Evening food was taken care of courteously of Mountain House dehydrated meals, which went down well and surprised some who were skeptical.
A mixed night of weather turned into a dry morning and after some consideration our guide – Bruce Goodlad decided that with the damp rock we were better looking at the outcrops at the bottom to teach some steep ground skills. As you can see the weather turned increasingly better.
A few nervous moments soon lead to the next stage of our adventure- the climb up Little Narrow Cove. This little used path took us through some spectacular almost Alpine scenery to the col just below Scafell Pike. Joining the main path here it was back to reality and the large numbers of people on the summit (many poorly equipped for the walk).
After the summit photos we descended down the Corridor route back to Seathwaite, just before rain came. Two decent days and a large variety of ground covered. Everybody felt they were more confident about spending time out, in fact James took himself off for another night on the fells!
Our thanks to all that made it happen, Haglofs, Hilleberg, Lyon equipment,Dalesman, Mountain House and our Guide for the weekend – Bruce Goodlad.