Favourite Views
Wednesday, 17 February, 2021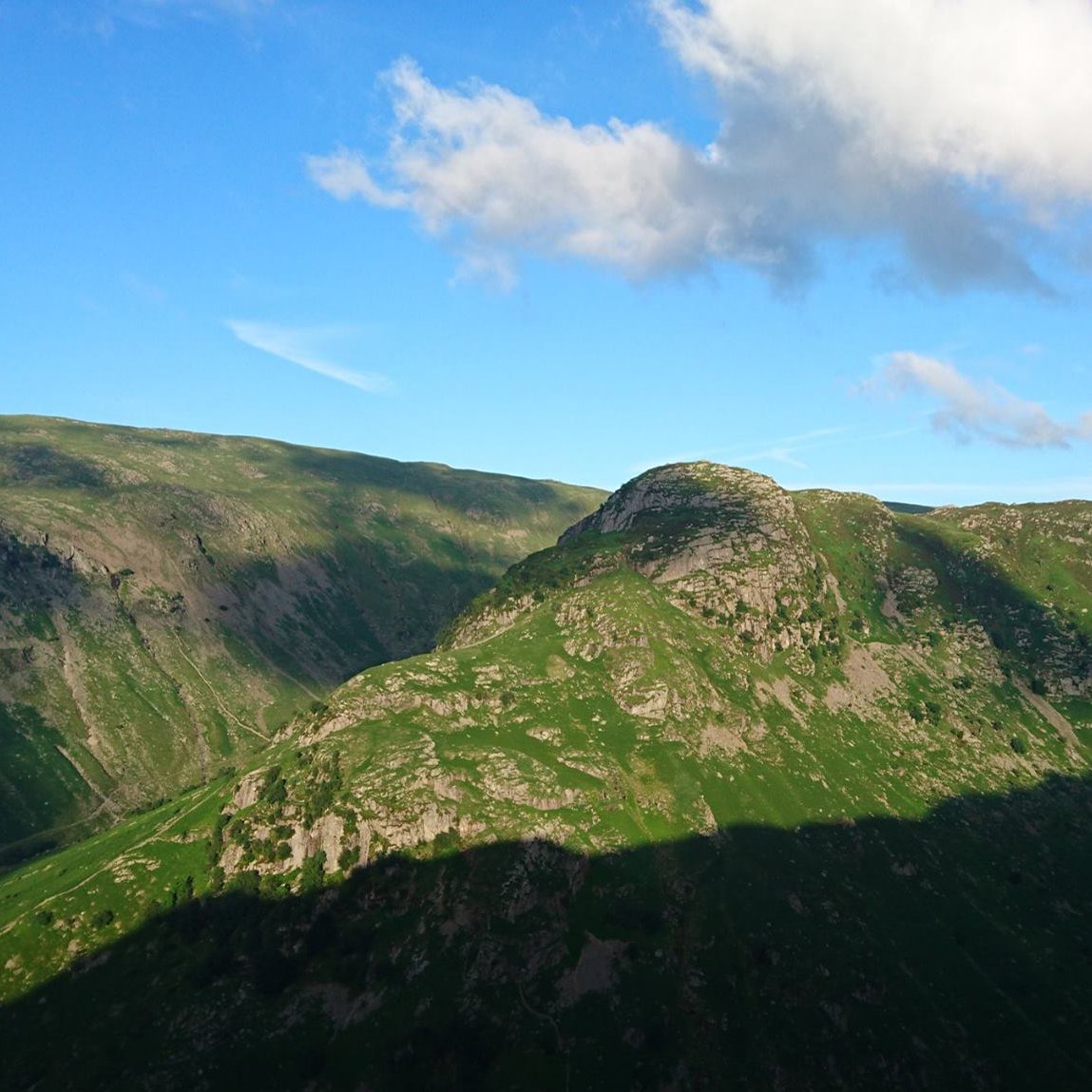 Yesterday's topic of conversation was favourite Lake District views. Tall Paul asked Alan his and Alan in turn asked mine. Naturally, being a bit of an overthinker, I began to, well, overthink. You see I began to wonder just what it is that makes a favourite view just that, a favourite view. Is it what we see, something aesthetically pleasing, or is it how it makes us feel? If it's the latter, how it makes us feel, then isn't that then a favourite place? If it is that, a favourite place, then is it the place you're standing rather than the place you're looking at, that is your favourite place? I don't know the answer.
In terms of views, catching sight of Cam Spout Crag and Pen as you head to Great Moss in Upper Eskdale is for me anyway, about as striking as it gets in the Lake District. Views change with the seasons of course and cliché as it may be, the view ahead when stood on Helvellyn's Striding Edge banked with snow is difficult to rival. On a Saturday evening a few weeks back I walked down over High Pike and Low Pike to complete the Fairfield Horseshoe. There was a certain attractiveness to the waters of Windermere and Coniston stretching out with Ambleside between, but it was the magnificent dry stone wall snaking its way down the fellside that held my eye. The stone, silver in the evening sun, brilliant blue sky above and luscious green grass beneath. Beautiful beyond words.
If pressed to answer Paul's question, "If you had to leave the Lake District and you could take only one view with you, what would it be?" I think in my mind's eye I would take Eagle Crag from a neighbouring fell. Both because of what I see and because of how it makes me feel. Does that make it my favourite place I wonder?