We welcome Fjällräven to George Fisher
Wednesday, 17 February, 2021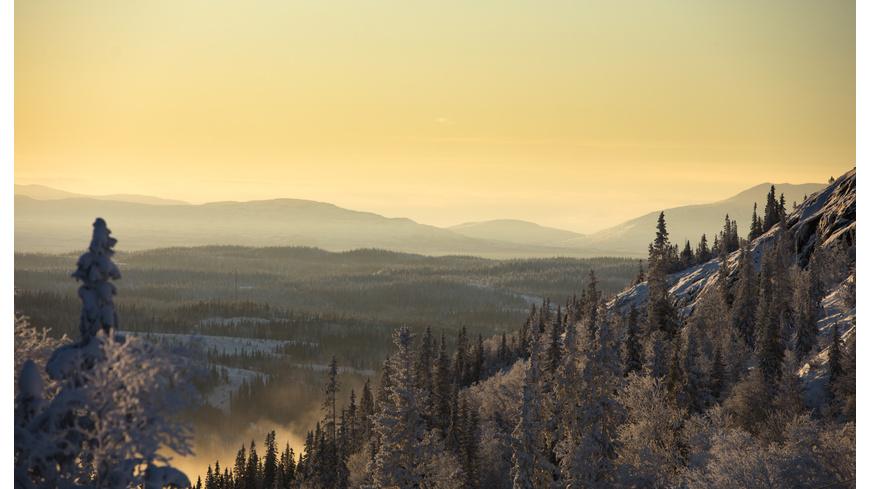 Swedish brand Fjällräven is backed by almost 60-years of heritage producing durable, timeless and functional outdoor gear. From its award-winning backpacks to its legendary G-1000 fabric clothing, every Fjällräven product is designed with one objective. To make it easier for more of us to get out and explore nature.
Fjällräven's story began in 1960 when a young man named Åke Nordin started manufacturing innovative framed backpacks from his basement in the Swedish town of Örnsköldsvik. In the years that followed, Ake's stubborn belief that there must always be a practical solution to staying comfortable while outdoors meant the company's range expanded rapidly.
Building on the success of its early backpacks, Fjällräven launched the first ever double-layered tent in 1964. This was followed four years later by Fjӓllrӓven's history-defining Greenland Jacket and the introduction of its durable and adaptable, G-1000 fabric. Over the next few decades, these innovations were joined by products you'll recognise from the current collection. The Kånken in 1978, the Canada Shirt in 1976 and later on, in 1999, the Vidda Trousers. Largely unchanged since they were first introduced, these and all other Fjällräven product are designed with the brand's characteristic timeless design, making them just as popular today as when they were originally launched.
Fjӓllrӓven is arguably best known for its G-1000 fabric. Used across the brand's extensive range of clothing and backpacks, G-1000 is a tightly woven blend of polyester and cotton. Originally featured on the Greenland Jacket in 1968, its ultra-functional qualities have won it a legion of fans worldwide. Not only incredibly hardwearing, G-1000 is breathable, wind-resistant and when impregnated with the brand's Greenland Wax (a mix of beeswax and paraffin), can be made highly water-resistant too.
From everyday outdoor adventures to technical mountain treks, Fjӓllrӓven's collection now includes clothing and equipment for all types of outdoor enthusiasts.
The Vidda Pro trousers are one of Fjӓllrӓven's bestselling models and are as well suited to demanding treks on the hills as they are to short strolls in the forest, bushcraft or birdwatching. With a specialist performance fit, multitude of practical pockets and Fjӓllrӓven's signature G-1000 fabric, they are quite possibly the ultimate outdoor trousers.
We're excited to welcome Fjällräven to George Fisher, to learn more about the brand and to join them on their journey too!
For a chance to WIN a Fjällräven KEB jacket head HERE
To shop Fjällräven head HERE