Staff Saturday | Wendy Knox
Written by Wendy Knox
Friday, 16 July, 2021

#StaffSaturday

Wendy Knox

George Fisher staff are experts in their own fields. This comes from experience and a love of what they do, whether that be hill walking, running trails, rock climbing, or spending time on the water. Each Saturday we will be highlighting a different member of staff and talking to them about their outdoor journey. This week we are chatting to Wendy Knox, who has been working for George Fisher for over 25 years and who has an incredible fell running legacy behind her - with a sub-24hr Bob Graham to boot! She now spends her time outside of work furthering her encyclopaedic knowledge of Lake District walks with her husband and pet beagle.
How long have you worked for George Fisher and why did you want to work here?
I've worked at George Fisher for 25- 26 years. We had a guest house in Keswick and the children were still small and while they were at school I used to come in for a few days and do lunch cover. I was enjoying running and walking and wanted a bit of adult interaction not to mention staff discount on outdoor gear. Once we sold the guest house I did more hours in the shop mostly on the boot floor, but have worked in all departments. Then full time in Customer Services for maybe more than 20 years, so I think I might have seen just about everything that can happen to, go wrong with, and be repaired to outdoor gear.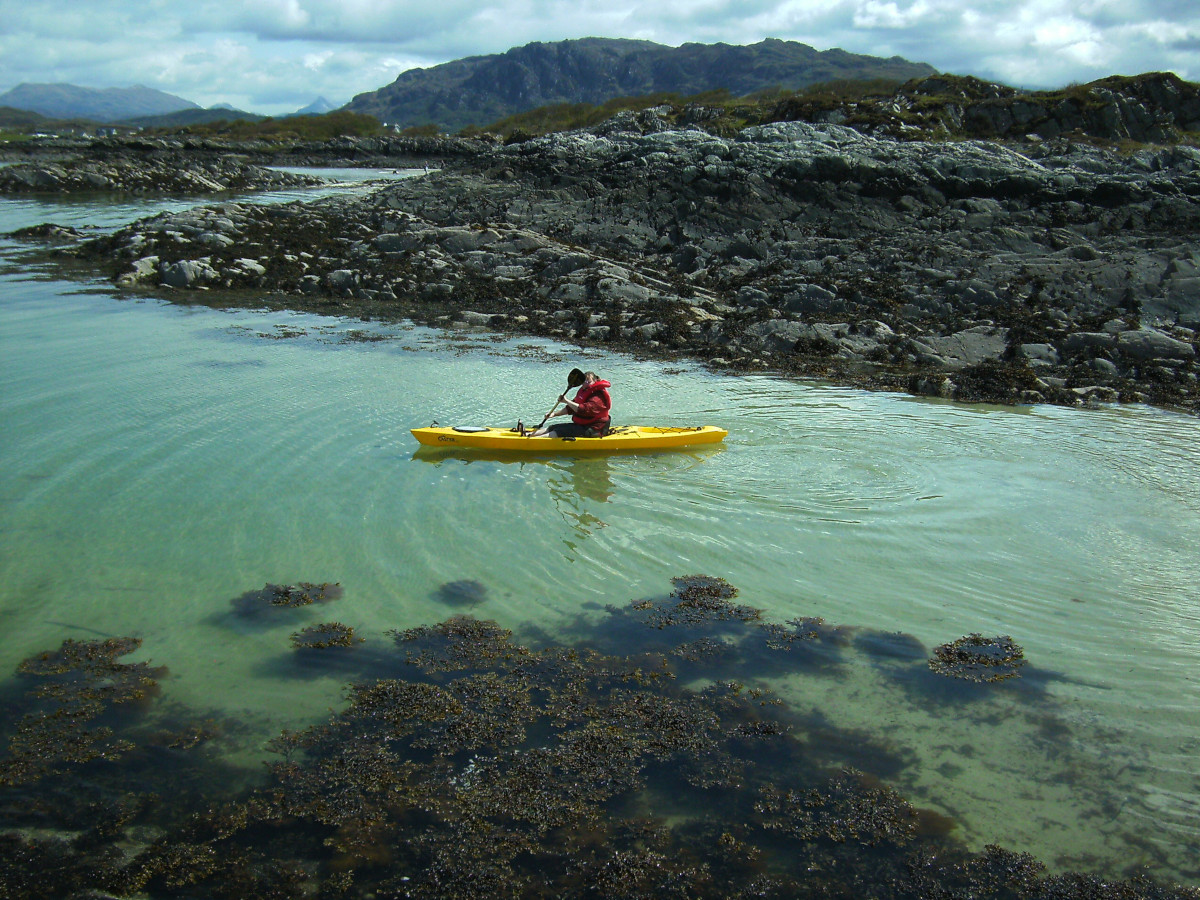 How do you spend your time outside of work?
Mostly walking with my husband, Chris, and Pepper the Beagle.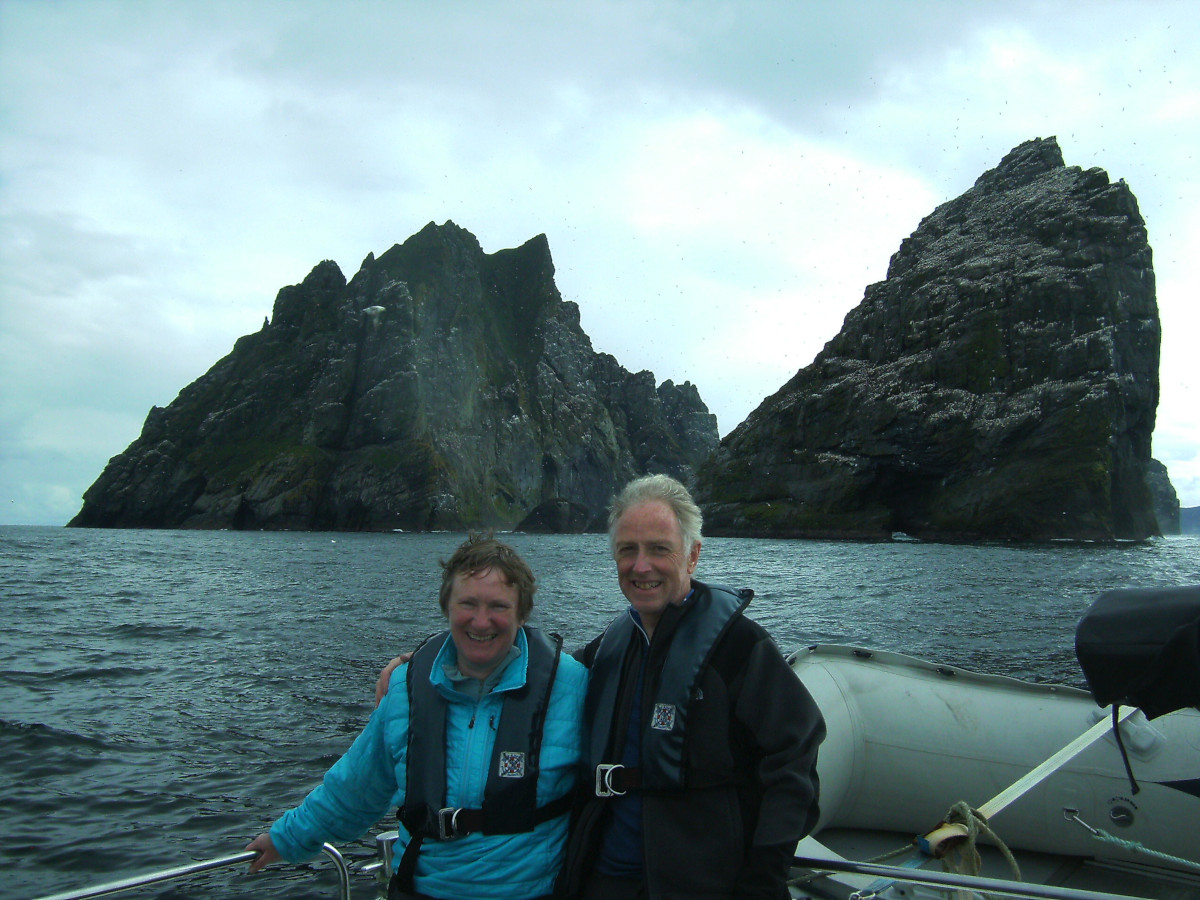 Tell us a bit more about your adventures over the years.
All my adventurous pictures I'd like to share in the future are very old (like me). We had some good overnight camps behind the old Kingshouse Hotel and did the Buchaille Etive Mhor for my best birthday ever one year, and Aonach Eagach one October day. Thank goodness it was too misty to see the drops, as I don't think I would have handled the exposure. I started running as a bit of a laugh; a New Year's resolution to do a fell race in January 1990 after having had our 2nd daughter, which caused much mirth around the table. I was a hockey player but definitely not a runner. By Summer 1994, I had done the London Marathon and the Bob Graham Round and quite a lot of long distance events with Keswick Athletic Club, and jointly received their distance award that year, The Bob English Trophy. We had a great women's team then and won The British and English Fell running team awards for a few years, which I played a small part in. As my knees started to protest I walked more and ran less, finishing my last Wainwright tops with my sister and brother in law, Lesley & Jeff, and then inspired by my colleague Peter Dransfield who worked in George Fisher for years before he retired, doing them all in a year. Sadly Peter died last week so all us oldies at George Fisher are sending our thoughts and best wishes to his family.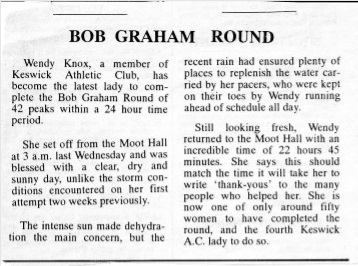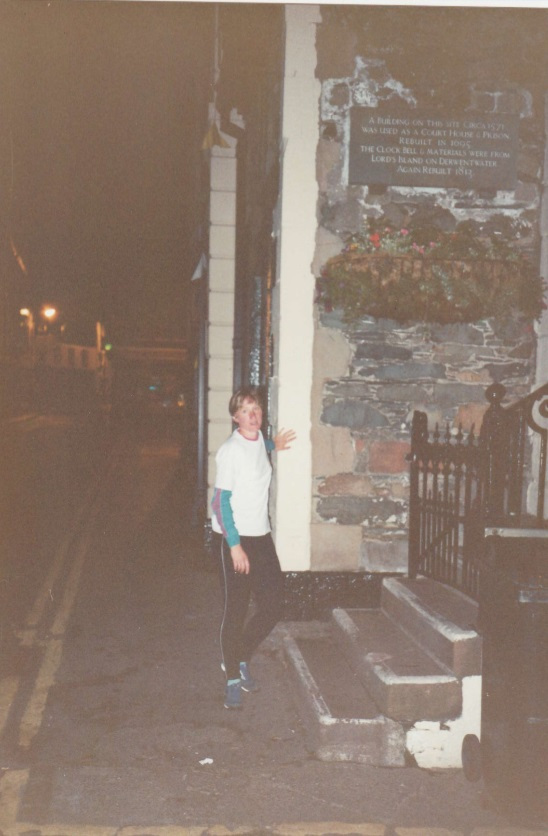 What is your favorite bit of kit and why?
My Asolo Greenwood Boots which fit my feet perfectly. They are nice and supportive and grippy without being OTT. Also my Leki poles which I couldn't be without any more having had both knees replaced.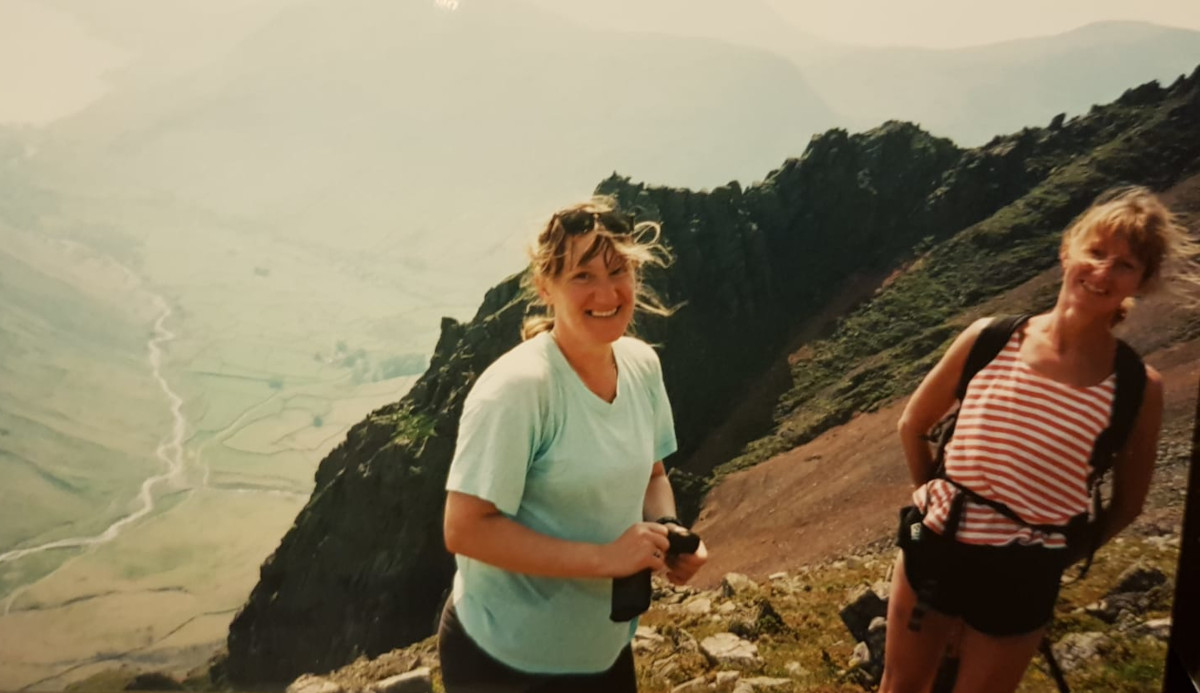 Where is your favourite place in the Lakes to walk, camp, ride and take photographs?
Walking: If I tell you I would have to kill you! But anywhere really quiet which is increasingly difficult especially while people can't travel abroad during covid. I like the northern fells or wainwright outlyers, but mostly we have been driving out of the Lakes to the Eden Valley or into The Borders, Moffat Hills are terrific. Last weekend we walked from Dufton and Kirkby Stephen and we also like Orton and Smardale for the beautiful Limestone pavements and scenery. (But don't tell anyone).
Camping: if it has to be Lakes, Turner Hall Farm in Dunnerdale, but these days I'm just a big wuss and we have a little camper van (which will only turn left at Penrith). So we only ever go across the border and head north. Favourite campsite might be Applecross.
Ride: hardly ever happens since we got Pepper the rescue beagle in March 2020 just before the 1st lockdown and I can't cope with or justify the sad eyes. If there is an hour to spare it would have to be a dog walk, so sadly the bike is gathering dust.
Photographs: we are lucky to be spoilt for choice here, so nowhere specific. My best trip ever was to St Kilda. I thought having made it, I would be happy, but we will have to go again and take more pictures.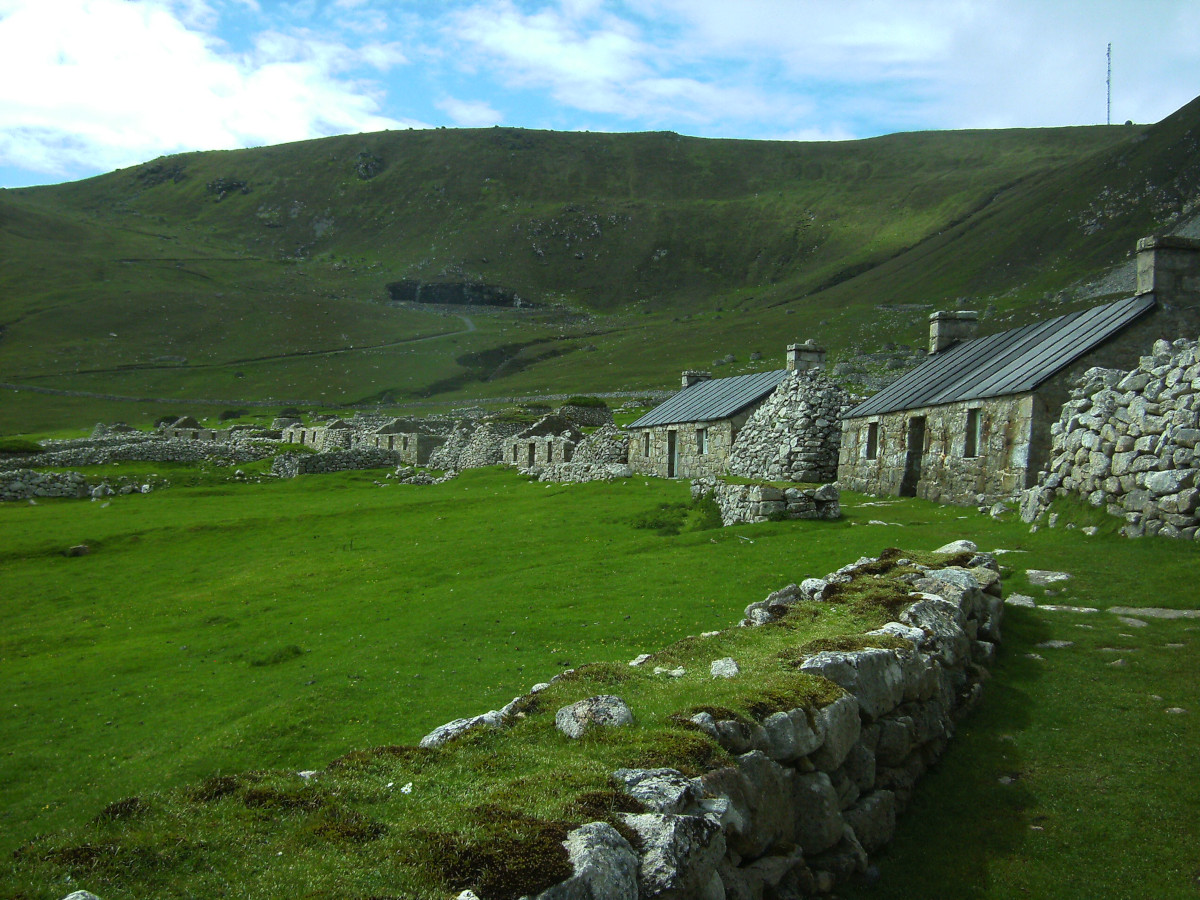 Are there any outdoor activities you are really keen to try?
I would like to try an SUP, it looks so peaceful, however it probably wouldn't be for anyone else with earshot as I don't think my balance would be very good.