Fjallraven Classic, Scotland.
Wednesday, 17 February, 2021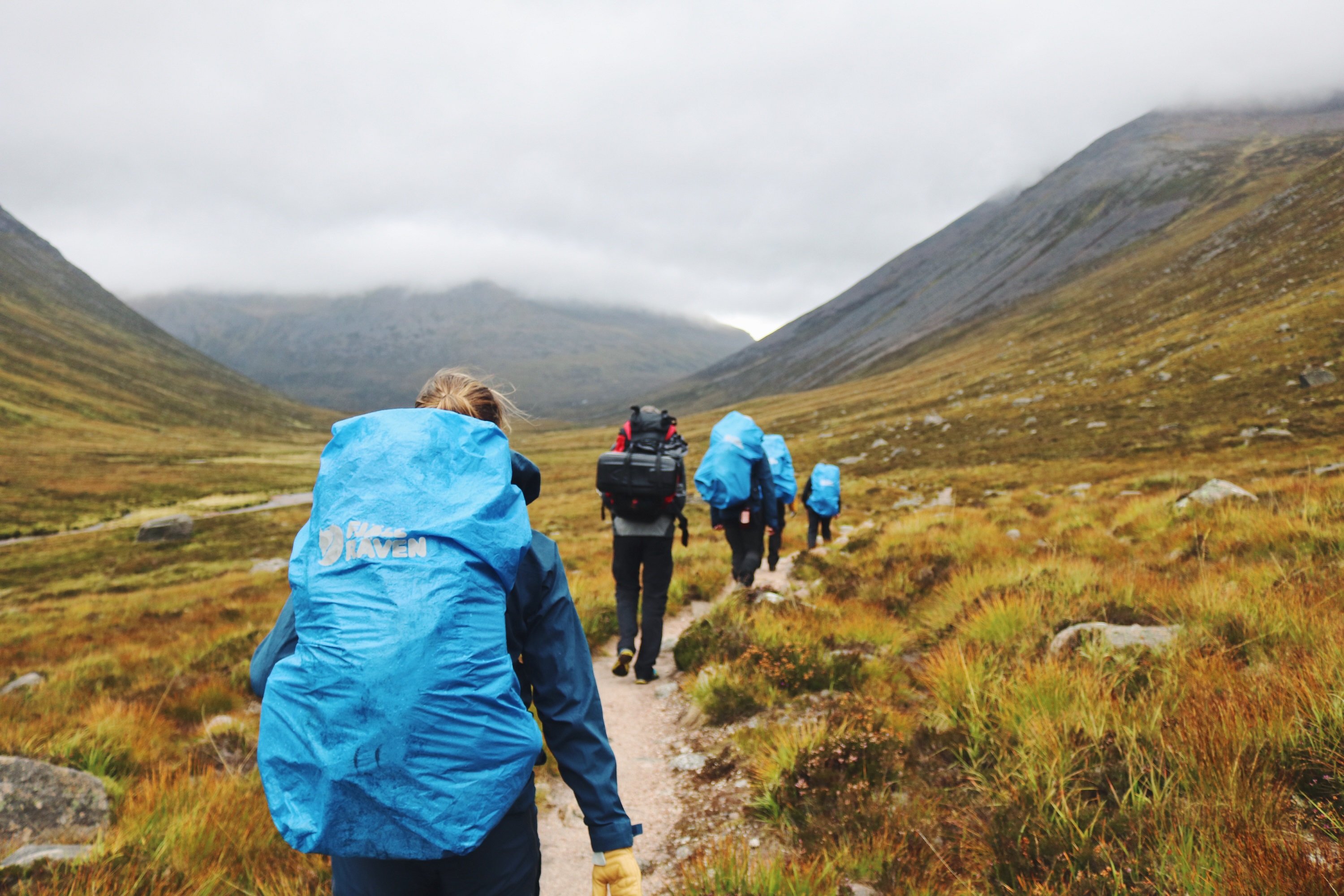 A few things come to mind when you think of the highlands of Scotland. Deep Lochs and vast glens, iconic, atmospheric mountains, changeable weather and of course a wee dram at the end of the day. Combine that with the Scandinavian ethos of the Fjallraven classic and you have a recipe for a truly epic and memorable journey through the mountains. We were invited to join the Fjallraven team as they planned their first and highly anticipated U.K classic. 
What is the Classic?  
'Fjällräven Classic is more than just a trek; it's a celebration of the outdoors.' Right now there are 8 Classic events hosted all over the world. From the first in Sweden to Hong Kong, the USA, Korea, China, Denmark, Germany and this year, the U.K. They are organised events in which you can walk through remote and beautiful landscapes solo or part of a team, ticking off check points as you go. You carry all the kit you need, wild camp each night and celebrate with other participants at the end of it all. You can find out more and sign up here.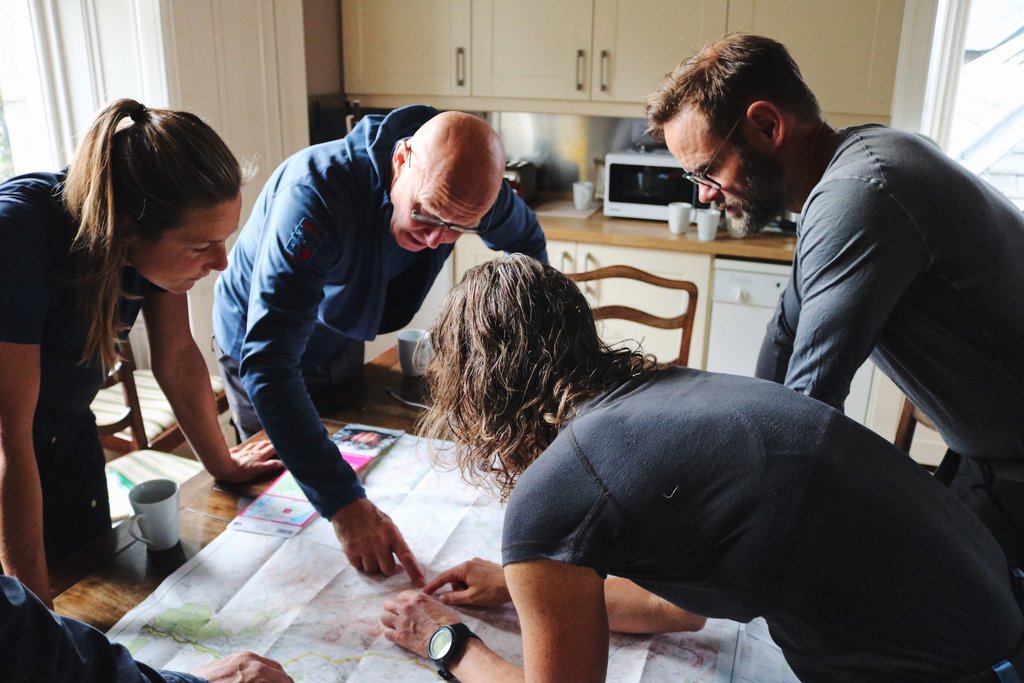 The Route 
Last year we joined the team at Fjallraven as they planned and hiked the route which passes through the Cairngorm National Park. The route starts at Blair Athol, passing through the forests and gentle valleys as you follow the river through Glen Tilt. The trail passes through the Falls of Tarf and as you continue on to the Bynack Fords the landscape transforms from tight valleys to magnificent wide open spaces. Soon the Iconic tops of the Cairngorms are in sight as you head towards the Corrour Bothy beneath the mighty Devils Point. Now in the heart of the Cairngorms, the path heads over the Lairig Ghru, the highest point of the route and a place filled with all the wonders of the Scottish Highlands. Dropping down the other side, the landscape transforms again and the path weaves through beautiful Scottish Caledonian pine forest and to the finish point at Glenmore Lodge. 60km in total, the route like all of the Classic's is demanding but rewarding. Fjallraven have lots of tips and advice on kit which can be found here.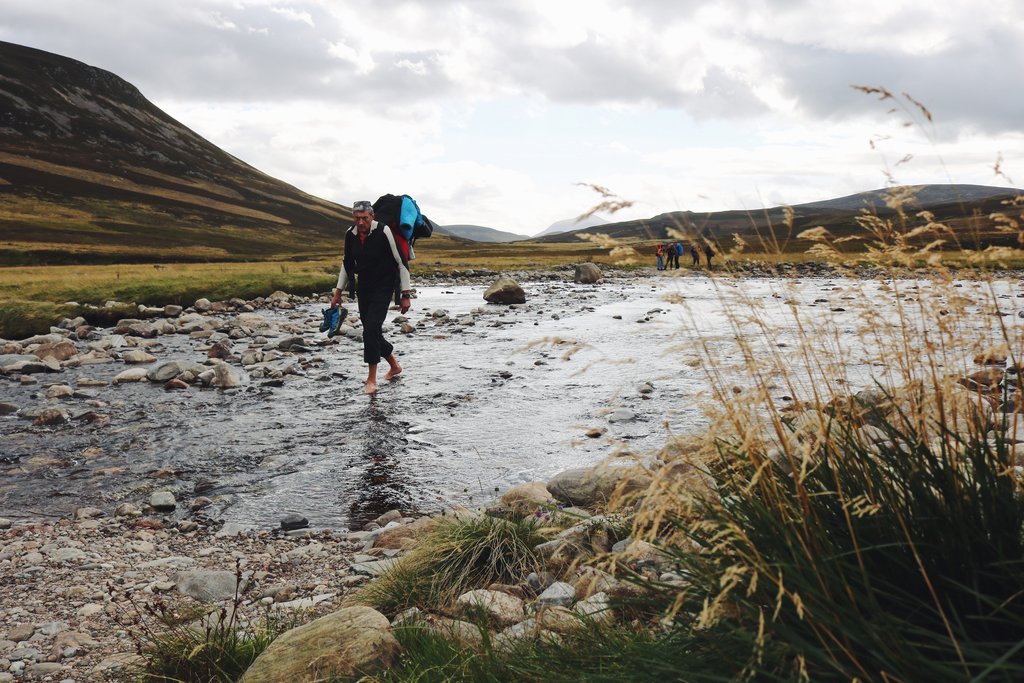 'Classic UK is the continuation of the Classic legacy. It's our chance to show you that you don't need to travel far and wide to find nature. The journey isn't easy, but the result is worth it. Live simply, move at your own pace and reconnect with yourself, your loved ones and nature. You may even make some new friends along the way and, of course, have a whole lot of fun in the process.'
Tickets go on sale on the 23rd of January and will be available here. 
You can also read Rich's account of the Swedish Fjallraven classic here.
Words and Photos by Richard Smith