Getting closer to Helvellyn
Written by George Fisher
Wednesday, 17 February, 2021
Pete Barron, John Muir Trust Property Manager, gives an insight into this precious environment.
I live locally in Borrowdale, and have a keen interest in all aspects of Lakeland life, but in particular the landscape and natural environment. Having had the good fortune to have been a National Park Ranger for over 20 years, with the opportunities to get close to, gain an interest, learn and help to foster the wellbeing of some of our local flora and fauna, I hope to be able to highlight some of our wildlife and some of the management issues associated with them.
I'm now working for the John Muir Trust, a charity founded in 1983 to protect and defend wild land, enhance habitats and encourage people to connect with wild places, especially local communities who live and work in the uplands.
In the Lake District, the John Muir Trust is managing the area of Glenridding Common (basically most of Helvellyn) and I'll give an insight into the species that live there, plus other upland areas of Lakeland, and what management and conditions they need to continue to inhabit and thrive in our area. You may be surprised at the variety of life in this 1,100-hectare area, which rises from 300 to 950m.
RED TARN AND CRAGS
The Fairfield and Helvellyn area is designated as a Site of Special Scientific Interest (SSSI), this being our national designation of importance for both biological and geological features. The area has both of these designated features, notified by Natural England, the conservation advisor to the government. To add further to this national designation, the area is also a Special Area of Conservation under the EU Habitats Directive and so adds an international importance to the species and habitats of the area.
Various habitats of National, English and Cumbrian importance have been identified and are listed as Biodiversity Action Plan (BAP) sites (we can't avoid a bit of jargon) which are specifically targeted for protection and enhancement. On Glenridding Common we have: blanket bog, inland rock and scree, mountain heath and willow scrub, oligotrophic and dystrophic lakes (low nutrient and generally acidic in nature), plus juniper woodland.
The Helvellyn ridge through to Fairfield is the most important area in Cumbria for its mountain flora, found on the extensive cliff ledges and stony flushes of the high-level corries. On ledges with moist, basic soils, speciesrich tall herb communities, more typical of woodland or northern meadows, have developed. Plants such as wood cranes-bill Geranium sylvaticum, wild angelica Angelica sylvestris, water avens Geum rivale, great wood-rush Luzula sylvatica, and occasionally globeflower Trollius europaeus along with numerous other species.
A number of rare arctic-alpine species occur very locally, representing the last remnants of populations which have declined since the last glaciation. These include the alpine cinquefoil P. crantzii, alpine mouse-ear Cerastium alpinum, and downy willow Salix lapponum.
The site supports an extensive area of juniper scrub, one of the largest in the Lake District, which is a nationally rare habitat. In addition, Red Tarn is an important locality for a rare fish, the schelly Coregonas lavaretus, recorded in only three other English water bodies - all in the Lake District.
If you are interested in finding out more about the John Muir Trust, hopefully becoming a member or supporter, please pay a visit to johnmuirtrust.org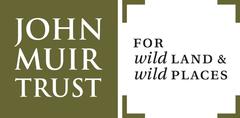 Header image by Carmen Norman