North Face Resolve kid's waterproofs review - Jen Grange
Written by George Fisher
Wednesday, 17 February, 2021
At the end of last year George Fisher kindly presented us with some North Face Resolve kids waterproofs to give them a thorough testing. Fortunately the Lake District Weather has given us plenty of opportunity!
Rosie age 4, an avid lover of Frozen, was thrilled that her blue waterproof jacket was exactly the same colour as Elsa's dress. Robin age 6, was delighted to find that his jacket provided an excellent level of camouflage and he could literally disappear into the woods!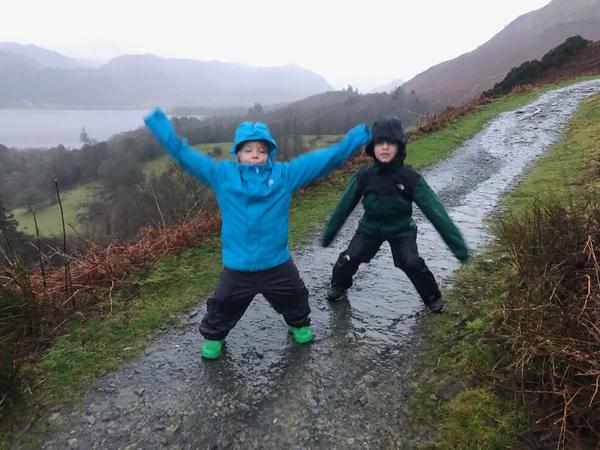 So, now the important part about colour is out of the way, how did they actually perform..?
Very well actually. They have been trialled in various degrees of precipitation; mizzle, drizzle, heavy showers, cats and dogs, stair rods and nearly a hurricane (it gets pretty windy in our valley). When the children returned home I was impressed to find that they were totally dry underneath (apart from the windiest day when the odd dribble had blown down their necks!) The highlight of their performance, however, was surviving pressure washing our decking, which somehow got turned into a January water fight!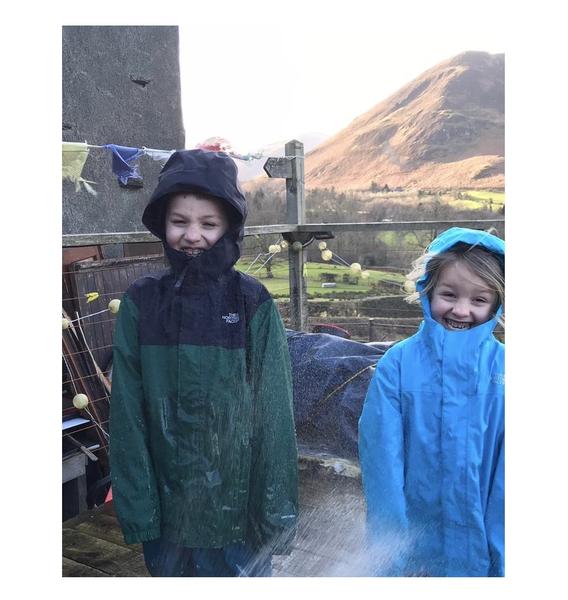 They seem to be pretty durable; surviving several forest school sessions without misadventure and a snowy bottom sliding session (without sledges!) The hoods are easy to adjust against the wind and they appear to be relatively breathable, although the weather hasn't given us much opportunity to get too hot underneath.
In summary I would say that they are lightweight and easy to run around in, durable, breathable and most importantly WATERPROOF! What more could a parent want?
#outdoormummyuk