Rambling Local with Altberg - Athena Mellor
Writted by Athena Mellor
Wednesday, 17 February, 2021
Just as a writer has their pen and ink, so too does the hillwalker have their trusty rambling boots. A tool required to allow them to ascend onto peaks and fells with comfort and ease; to allow them to explore their mind's curiosity and head along unpaved tracks; the tool necessary for seeing the sun rise from their favourite peak, or the first frost on a local hill. For me, my walking boots offer me as much freedom to roam, wander and explore in the UK's National Parks, as they do heading out on a morning dog walk, on tracks we may have walked hundreds of times. But, no matter how many times, the sky always looks a little bit different; we wouldn't experience it without those simple mornings walking on two boots and four paws, out rambling local.
When my trusty walking boots that saw me through five years of tracks, trails and travels came to their end, I knew I wanted a boot that was tough, comfortable and versatile — one that I could wear in all UK conditions aside from heavy snow (in which case I opt for mountaineering boots), that would break in quickly (because I am impatient and had a 12-mile route planned for that following weekend), and ideally one that was local — something that is a little hard to come by, these days, but that for me is important.
I grew up in Yorkshire and it is where my love of the hills and moors of England came from. Though I moved around a little, I have of course ended up back in Yorkshire — albeit a little further south — and still ramble on local hills of Yorkshire and Derbyshire at every given opportunity. Altberg are a Yorkshire-based brand founded in Richmond in 1989 who still hand-make all of their boots in their Yorkshire factory 'the old way'. At George Fisher, I got my feet measured and was recommended a boot based on my foot shape and rambling requirements. Then, I waited for three weeks for someone in Altberg's factory to design, grade and sew my boots, and on Christmas Eve the most exciting delivery arrived in the post — one brand new pair of brown leather walking boots, the Malham boot, my new trusty steed. Christmas most definitely had come early.
Every weekend, my rucksack is packed and my Malham boots wait patiently beside the door for another walk in the hills. For me, hillwalking is representative of peace of mind, the luxurious freedom we have to roam here in the UK, nature's healing qualities, exercise and endorphins, beautiful trails, and every time a new and unique sky. These days, I have been travelling less to far-flung places and instead finding comfort in walking my local hills of the Peak District. What I have discovered is that getting to know somewhere — and I mean really getting to know somewhere down to its very core, so you can look out on the horizon and know you have stood on every peak in every season and can tell you what flavour of hot soup you ate on the summit — is the most wonderful feeling, one that fills my heart with joy and my legs with an energy that keeps me rambling every day of every weekend and more. The euphoria of standing in a bitter cold wind to a golden sunrise is the drive that gets me outside, and my walking boots are my essential tool. They have become like an old friend that I can't wait to catch up with.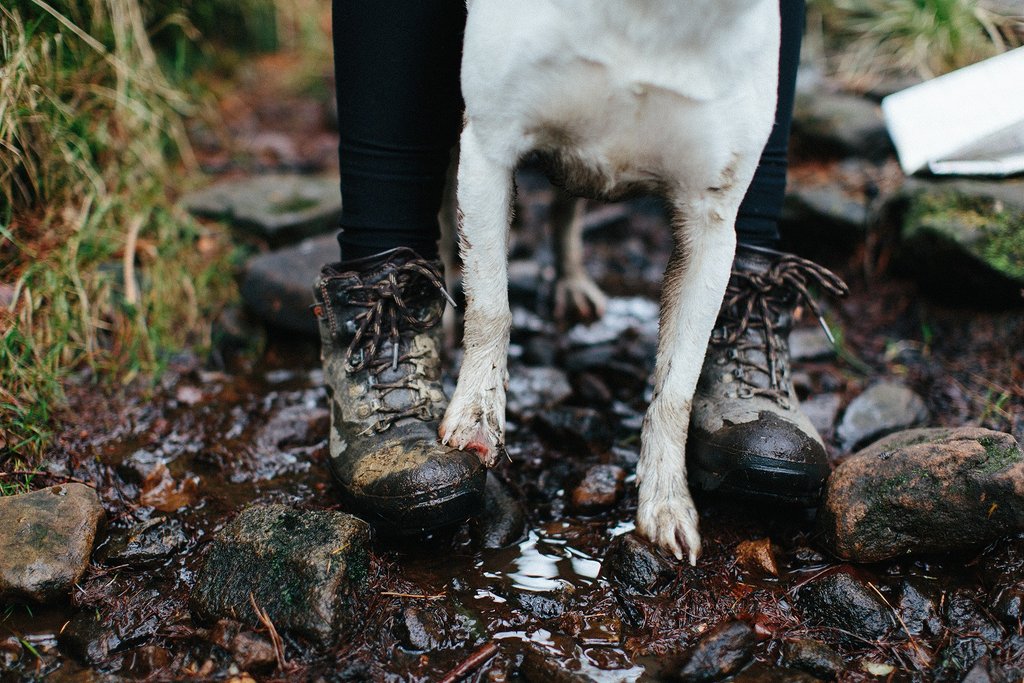 Since we became friends, my Malhams and me, I have walked over 100 miles in the Peak District and beyond. The boots broke themselves in on a 12-mile ramble in the Derwent Valley, and now have moulded to my feet perfectly so sliding them on is pure comfort and joy. The soles are sticky on frosty tracks, the ankle support ideal when my dog pulls me through gritstone boulders a little too quickly, and the leather tough enough to withstand moorland bogs and northern downpours — the boots take the brunt of it, but my socks are always dry. We have already enjoyed many trails, new and old, and always a different view. I have a feeling we will be friends for a while — there are just endless hills to climb, sunrises to witness, and cold British winds to brave together.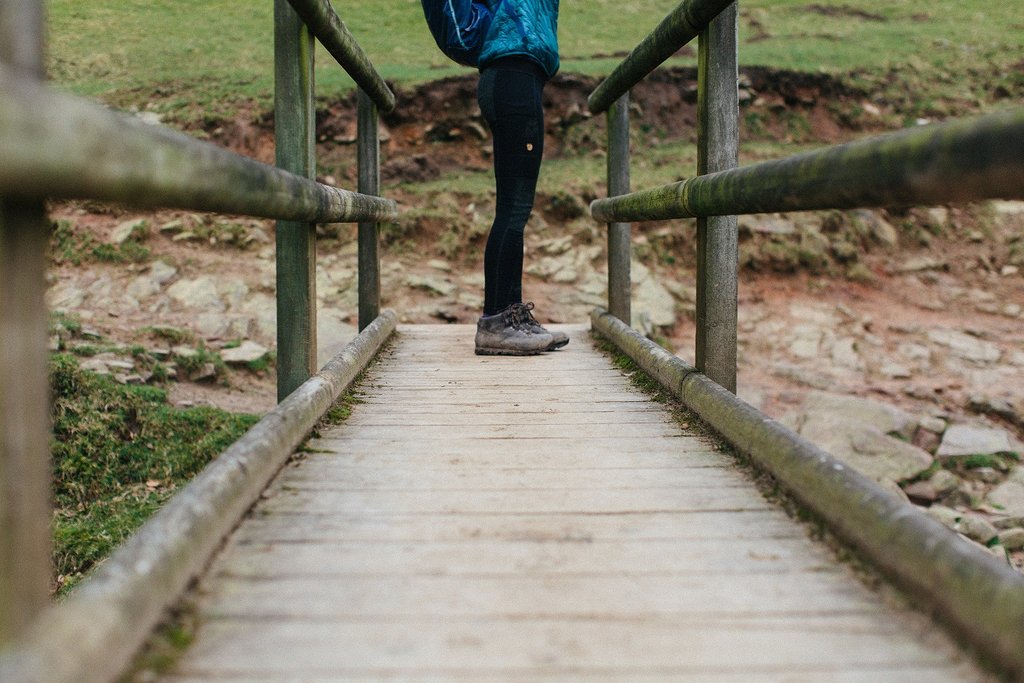 My Yorkshire hillwalking boots have taught me that sometimes going home can be just as much an exploration of landscape and self as travelling far and wide. Adventure isn't about the destination, but what you learn along the way. You can learn a lot by simplifying your life, lacing on a pair of local boots on a Sunday morning and heading up a local hill. You can learn to really love somewhere, and to want to protect it — and that I think is the greatest adventure of all.
Words: Athena Mellor
Photos: Annapurna Mellor