The Bear Necessities
Written by George Fisher
Wednesday, 17 February, 2021
At the back of my mind I was mildly concerned at the prospect of encountering bears, wolves and the nasty-sounding horned viper, the most venomous snake in Europe, during a walking holiday through the wilds of Croatia. I need not have worried.
Lakeland author Keith Richardson shares his latest KE Adventure Travel walking holiday in Croatia...
Wolves and vipers were nowhere to be seen, and my worst nightmare of a 'The Revenant' style experience (Leonardo DiCaprio being savaged by a bear in the film of that title) went unrealised. In fact, the nearest we got to a bear was leaving the foothills of the Paklenica National Park in the minibus when our mischievous Croatian guides, Hrvoje and Luka, excitedly pointed out a bear on the skyline. We were reaching for cameras when we realised that the bear had not moved and was, in fact, a sculpture!
Our eight-day walking holiday with KE Adventure to the world heritage sites, mountains and national parks of Croatia (Plitvice Lakes, Velebit, Paklenica and Krka) was a marvellous adventure that also took in three cities; Zagreb, Zadar and Split. The trip, sunshine all the way, was packed from beginning to end with a rich variety of walking, wildlife and history, ancient and modern. And all in the company of a fun-loving, like-minded group of 14 travellers, mainly from England but some from America who all got on famously and gelled under the expert leadership of our guides.
Our route from Zagreb to Split took us through a dizzying array of mountain, karst landscape, forest, by turquoise lakes, rivers and waterfalls, through woodland and over pasture and along the coast with magnificent scenery at every turn and, on a wind-blasted evening with the gusts whipping up waterspouts at sea, a blood red orange sunset that had to be seen to be believed. It was unreal in its intensity.
While there was still evidence, bullet and shell holes on building exteriors in some townships, of the bloody 1990s conflict with Yugoslavia, this is a country that has moved on and relies heavily on its tourist trade. The people we met were friendly, welcoming and full of character and the food and wine were excellent. Culinary highlights included a visit to a goat cheese-producing farm at a place called Golubic, situated above a deep river valley where a snaking many-arched bridge, built at the turn of the 18th century, spanned the Krupa River and from which an angler was returning with a basket of trout.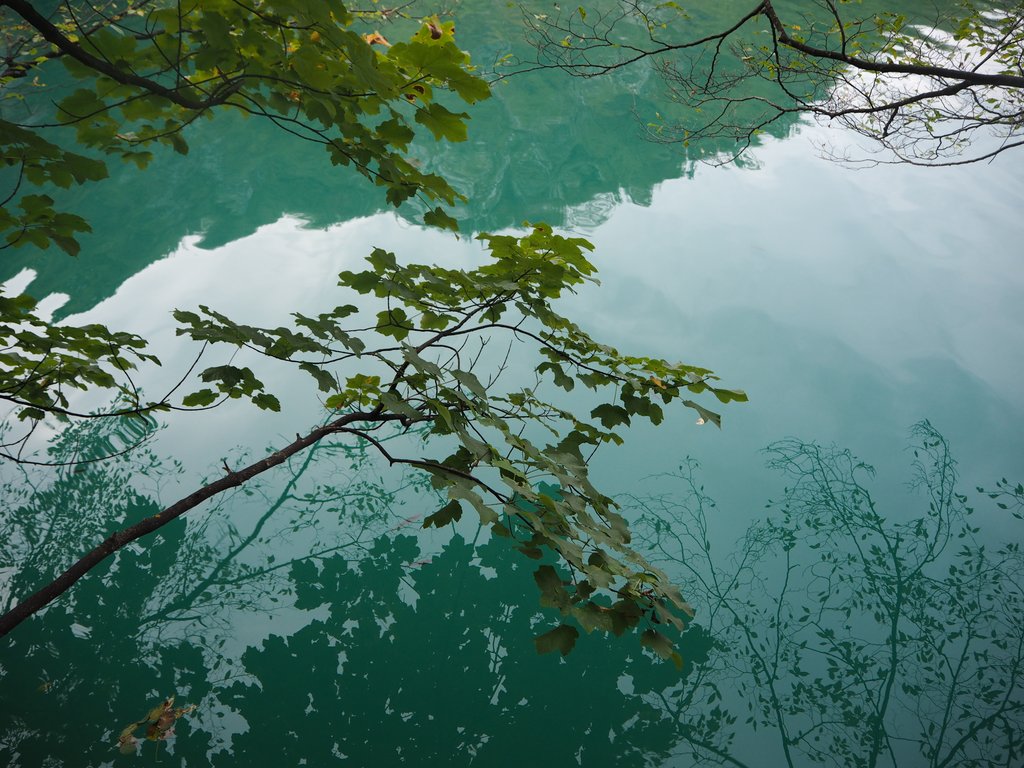 The farm was a small, white-washed building that I could readily imagine in Borrowdale circa 1880. At one end was a pen packed with goats while free range hens roamed out the back. The whole place stank of goat - although you got used to it after a while - and to complete the rustic scene was a tumbledown wooden outside toilet that had seen better days; but not many.
These were the most welcoming people on the planet, and on an old trestle table they served up a meal fit for the gods: a round slab of their goats' cheese, homemade bread and a jar of honey, the latter from hives just up the road. The combination of the three was out of this world; pure nectar. Similarly, the goulash made by our organ-playing host at the preserved old house, Ramica Dvori, high in the Paklenica mountains where the main form of transport in this mountain fastness (apart from your feet) was donkeys. The attractions included boules and, after a hearty meal, we drank wine and beer and sang loudly and very badly into the night. The sound of 'Bohemian Rhapsody' (mamma, just killed a man) bouncing off the limestone cliffs of Croatia is not something you hear every day, or night.
The walking was superb and reasonably gentle with days varying from four to six hours. You pay a small fee to enter all national parks in Croatia (take note Lake District) but the Croatian Mountain Rescue Service is totally in line with its Lake District counterparts in that it is voluntary and free.
Just beyond the entrance to Paklenica National Park is a canyon that provides some of the most attractive and accessible rock climbing in Europe. Lots of climbers were on the rock as we walked through, and it was great to watch; reminding me of my occasional forays onto Shepherd's Crag in Borrowdale with Keswick 's Paul Ross. Some of the routes looked daunting, not least on the 400m Anica Kuk wall from which Croatian climbing pioneer and legend Dragutin Braham fell to his death in 1938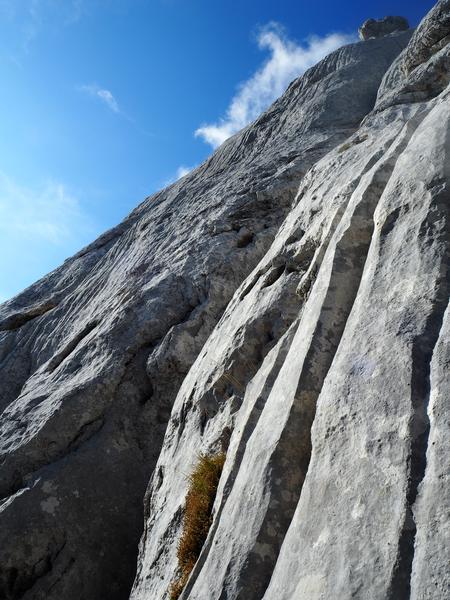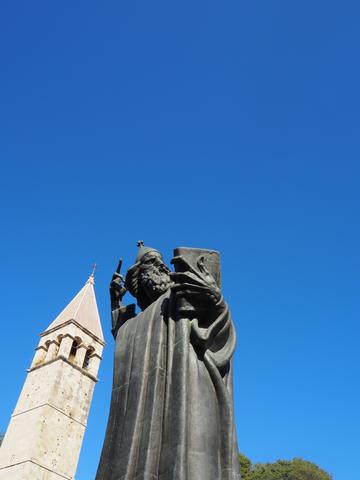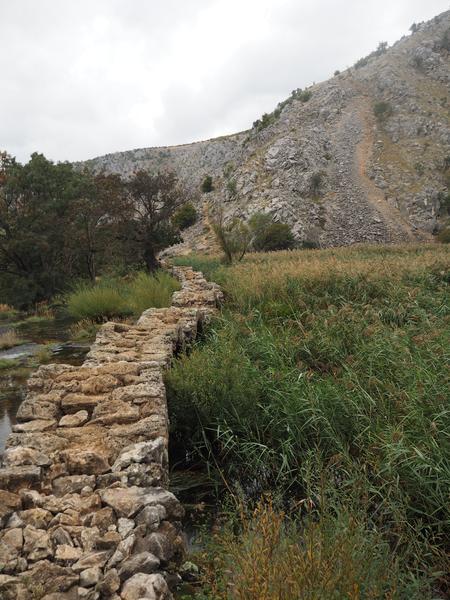 Away from exploring the mountains, we had plenty of time to see Zagreb, Zadar and Split. All are brilliant but I was particularly impressed by the Roman architecture and influence of Zadar and Split (the Diocletian's Palace) where there is a unique blend of ancient and modern; witness the impressive Sea Organ, tidal music created by pipes within the harbour wall, and the Sun Salutation (solar panels powering a light show at night) on Zadar's waterfront
This was the latest in a number of holidays I have taken with KE Adventure, others being Everest Base Camp (I have since become an exclusively hot house plant) Sicily and the Aeolian Islands, Madeira, the Cinque Terre, most recently Croatia and I now have my sights set firmly on others, not least Costa Rica and Sri Lanka. Watch this space!
Words and photos Keith Richardson 
Keith Richardson's views on KE holidays are totally objective (he pays his way). KE Adventure is just down the road from George Fisher, check out keadventure.com