Which Watch?
Written by George Fisher
Wednesday, 17 February, 2021
The Smart Watch market has exploded over the past few years, with players from both the outdoor industry and mainstream tech giants vying for your money. As the number of features have multiplied, the confusion about which watch is best has only grown. Here is some guidance on what is right for you.
Though there are more players in the sports watch game than ever, George Fisher has continued to stick with Suunto and Garmin. Both brands' heritage is firmly rooted in outdoor sports and navigation, so we feel they continue to better understand our customer than any of the rivals. Often customers ask which brand is best; the simple answer is that both are good, and many of their watches very comparable.
Usage: Navigating, training or both?
It is important to consider what you want to use your watch for. Broadly we can separate uses into two categories: Navigation and Training. Many watches sit in both camps, but this is a good place to start. All of our range (apart from the Garmin Forerunner 35) can supply you with an OS Grid Reference, so can be used alongside a map to give you your location. Only the Garmin Fenix series can display OS maps, so this may sway you in that direction.
If your interest lies more with training, then it's a more complex choice between Suunto and Garmin. The standout differences between the two brands are: 
Watch size
Some good news is that the size of these watches has been reducing. This is down to the continual improvement in battery technology, driven by mobile phones. Lower profile watches tend to be much more comfortable for people with slim wrists. So, if you have been put off in the past by bulky sports watches, then it's worth taking a look at our current range. In particular the Garmin Fenix 6S and Suunto 5 models are much lower profile than older watches. At the other end of the spectrum is the Garmin Fenix 6X which has the largest body and face, which allows a lot of information to be displayed and is best for displaying mapping, but not everyone will be comfortable wearing a watch of this size. The best thing is to come in and try some watches on to see if they will be comfortable for you.
Battery Life
Although most of these watches will last for weeks in 'regular' use, as soon as you turn on the GPS the battery begins to drain more quickly. If you are away from an external power source for some time or undertaking long challenges, then battery life could be key. It's important to note that most of these watches have a variety of settings that can reduce various aspects of the watches performance but increase the life of the battery. Finding a trade-off that is right for you is essential if you want to eke out maximum battery life. The best comes from the largest watches (9 Baro in the Suunto range or Fenix 6X from Garmin) as they accommodate larger batteries.
Software
Both Garmin and Suunto produce their own cloud-based software and interfacing apps for your smart phone. These allow you to review activities that you have completed in much more detail, with the ease of a bigger screen and keyboard. It's free to create the accounts (Garmin Connect and Garmin Explore, and Suunto Moves Count and the Suunto App), so it may be worth playing with them before you purchase to decide if you prefer one over the other. Both options will automatically sync with a number of other apps like Strava, so if you prefer using those, you won't be forced to change. They will all also sync with social media accounts, so if you want everyone to know how active you are, they will know!
Controls
The Suunto 5 and 9 Baro use both touchscreens and physical buttons. The touchscreen can be nicely intuitive to navigate through menus, much like on a smartphone. The downside to touchscreens is that they are harder to operate if the face gets wet from rain or sweat. However, Suunto menus can be navigated purely through the buttons, avoiding touchscreen difficulties. Garmin doesn't use touch screens in its outdoor series, purely physical buttons.
The menus differ between both brands, and it is very much about learning how to use them, so they become intuitive. With the more featured watches like the Suunto 9 Baro and Garmin Fenix series, this can take some time.
A VERY BRIEF GUIDE TO THE MODELS WE STOCK:
GARMIN:
A simple watch for runners and cyclists. If you just want to see how far you have travelled, your speed and some heart rate information then this is the one for you. All in a sleek, small package.
This is Garmin's top-end watch, with most features from their other watches incorporated. Great if you want to record training from any number of sports, but also offers the best navigation performance with OS maps that can be downloaded to the watch. With three different sizes of watch ('S', standard and 'X') it is likely to fit more people, and you have the option of larger screens and longer battery life by selecting a larger model.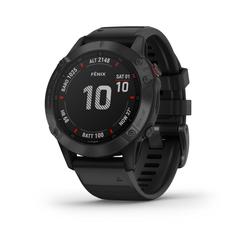 The Instinct is an all-rounder with both navigation and simple training features. Its advantage over the Fenix series is that it is much less expensive, but its aesthetics will polarize people. Some will love it, some will hate it.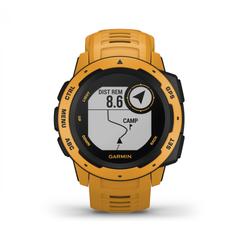 SUUNTO:
Best thought of as a simple GPS in watch form. There is no heart rate sensor (though it can pair with a strap) so this isn't ideal for training with. It will tell you where you are with an OS grid reference, and can record a route, giving you details like speed and distance, but there is no mapping.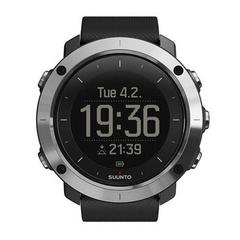 This competes with the Garmin Instinct as a great value training and navigating tool. It will do most of what the 9 Baro can do, but with a shorter battery life and no barometric altimeter. Its more compact size may fit some users well, plus it has a touchscreen.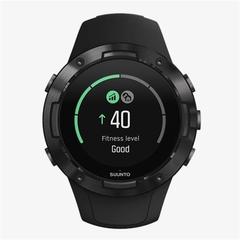 The new 9 Baro is the successor to the Suunto Spartan Ultra. This is Suunto's premier watch and ideal if you want maximum battery life and a larger display than on the 5. The barometric altimeter is ideal if you are using it in hilly terrain and want the most accurate ascent/descent data.
There are many more functions in these watches than I have been able to cover here. If you would like to know more, then it's a great idea to pop into the store so our staff can answer questions and you can see the watches for real. Alternatively, have a look at our new website, and contact us by phone or social media
If you are upgrading from an existing watch then sticking with the same brand can be a good idea. The menus will have similar formats, and different functions will have the same names, so it will probably be more intuitive for you straight away. Switching between brands can a bit of a pain but persevere and you will get there.
We have working watches on display in the shop, so we would suggest you try navigating some of the menus to get a feel for them.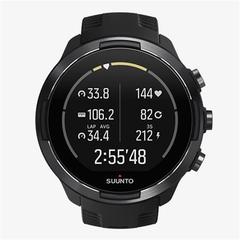 Sapphire Glass Screen (Fenix and 9 Baro)
It's worth mentioning that the Suunto 9 Baro and all Garmin Fenix 6 watches, are available in 'Sapphire' versions. These swap the standard mineral glass screens for sapphire glass, which is more scratch resistant. Although you're looking at about £100 extra for the Sapphire glass, we would suggest that it is worth it; as you are already investing quite a lot of money in one of these watches, it is worth spending a little more to ensure that it does not get damaged.
Written by George Fisher equipment and accessories buyer Jon Whickham